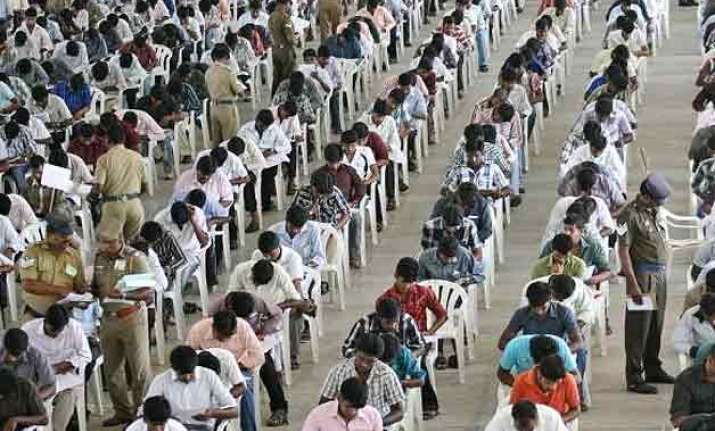 Lucknow: The UP government cancelled the provincial civil services preliminary examination (UPPCS) after an exam paper was leaked on Whatsapp messaging service even as the STF arrested three persons in connection with the leak.
"The preliminary examination of UPPCS has been cancelled on the directives of the Chief Minister. He has summoned the Chief Secretary, Director General of Police and other senior officers to enquire into the matter," a senior officer said here.
The CM has also summoned Chairman of UPPSC Anil Yadav.
The action has been taken after preliminary report of the Special Task Force of Uttar Pradesh Police.The PCS paper was leaked yesterday just before the start of the examination, leaving lakhs of aspirants high and dry.
A senior STF official told PTI today that the paper was leaked from the centre at Adarsh Bharti Vidyalaya (ABV) College in the state capital allegedly by Vishal, Gyanendra and Jay Singh, who have been arrested.
The three allegedly took photographs of the question paper an hour before the examination and it was later circulated on Whatsapp.
The news of the paper leak had spread like wildfire while the first shift of the Preliminary exams, held between 9.30 AM and 11.30 AM, was underway.
"The paper was leaked at about 9.15 AM on WhatsApp messenger before start of the examination. It has matched with the original paper of PCS preliminary. We have informed the chief minister and chief secretary in this regard," Director General of Police (DGP) A K Jain had said.
Around 4.5 lakh candidates had appeared in 917 centres across the state, including 70,000 candidates in Lucknow who took the test in 148 centres.