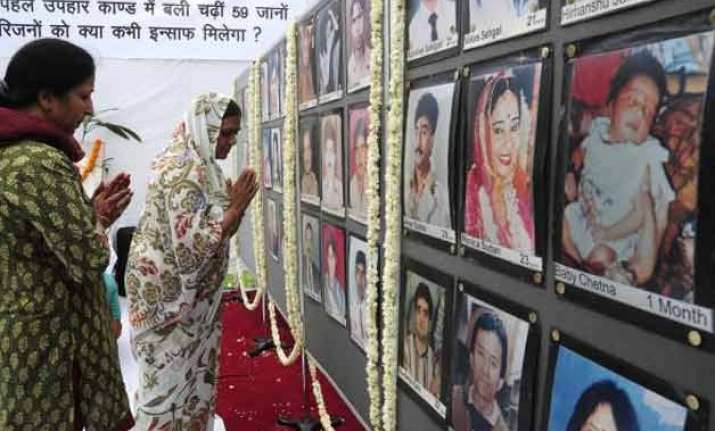 New Delhi: The Supreme Court today agreed a plea to hear a review petition to reconsider an earlier verdict excusing the owners of Delhi's Uphaar cinema from imprisonment. The plea was filed by the Central Bureau of Investigation (CBI) along with another organisation formed by the relatives of the victims of the tragedy.
Gopal and Sushil Ansal - owners of the cinema hall - had escaped jail term in August last year when the apex court found the Ansals guilty of charges - including that of criminal negligence, but ruled against any jail term for them, partly because of their old age.
They were fined Rs 30 crore each instead. A total of 59 people lost their lives in the tragedy, most of them choking to death. Another 103 were injured when a fire began at the cinema. Probe into the incident found that the builders had flouted basic safety laws. Even exit doors were blocked to accommodate more seats than allowed.
The court's verdict letting off the Ansals with just a penalty raised many an eyebrow. The verdict was subsequently challenged by the CBI along with an association that consists of a group of relatives of the victims' relatives.  
The Ansals – both senior citizens now – went to prison briefly when they were much younger. They were subsequently released after they appealed against their conviction by a lower court. 
The organisation of the victims' relatives is headed by Neelam Krishnamurthy, who lost her children in the tragedy. The organisation has called for stiff punishment for the real estate magnates.