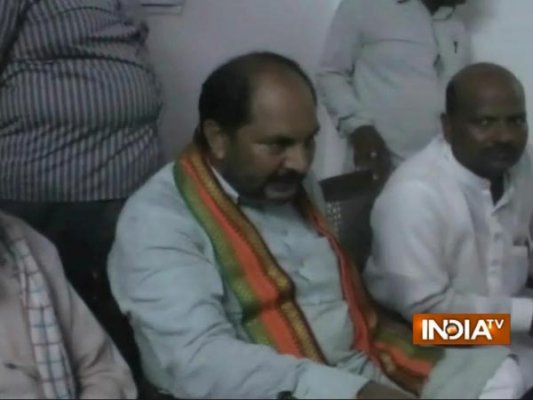 Ballia: Public Works Department (PWD) Executive Engineer was held captive by BJP MLA from Fefna constituency in Ballia district Upendra Tiwari for not completing the work in his constituency on time.
The MLA visited the office PWD in Ballia to take a firsthand stock of the development works. When Tiwari asked the PWD officials to provide him papers of all works being done in his region, they had nothing to say following which the engineer, identified as Ahmed Hasan, was held hostage by the irked MLA.
Soon after the police was informed about the incident, they rushed to the office of PWD and requested Tiwari to free the engineer.
Earlier, PWD Minister Shivpal Singh Yadav had said that stern action will be taken if officials and engineers if they fail to complete their task on time.
Recently, Tiwari had written a letter to Prime Minister Narendra Modi and Uttar Pradesh Chief Minister Akhilesh Yadav to establish a medical institution and hospital at the ancestral village of the Delhi gang-rape victim in her memory.