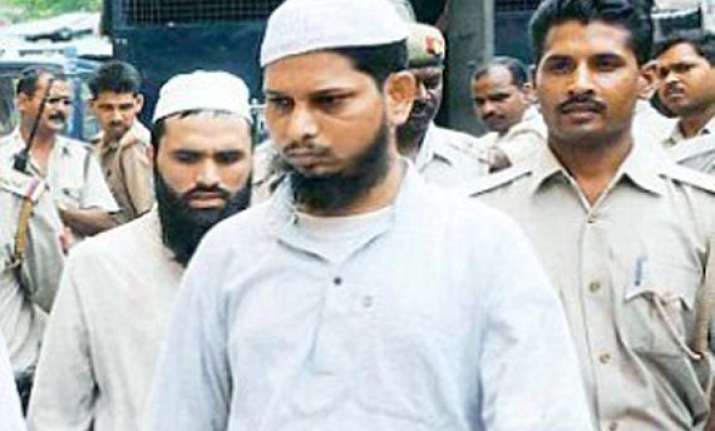 Lucknow, May 19: The UP government has sought a CBI probe into the death of terror suspect Khalid Mujahid in police custody even as an FIR was lodged against 42 persons including a serving senior police officer and a former top cop for allegedly conspiring to kill him.
Mujahid, an accused in serial blasts that had rocked Lucknow and Faizabad courts in November 2007, died yesterday after he fell sick and fainted near Barabanki border while being escorted to Lucknow jail after a court hearing.
He was rushed to a district hospital, where doctors declared him dead.
Uttar Pradesh Chief Minister Akhilesh Yadav had also ordered a probe into the death last night. The inquiry would be conducted by a committee comprising the Secretary (Home) and an ADG or DIG-level officer.
The state government had filed a plea on April 26 to withdraw cases against Mujahid and another accused Tariq Qasmi in 2007 serial blasts in Lucknow, Faizabad and Gorakhpur.
The SP had pledged in its election manifesto that on coming to power it would review terror charges against "innocent" Muslim youths who had been allegedly framed in terror cases during the former Mayawati government.
However, a special court in Barabanki on May 10 rejected the UP government's plea. The two accused were arrested on December 20, 2007 with the police alleging that they were carrying arms and explosives.
According to police sources, Mujahid's uncle Zaheer Alam lodged an FIR early this morning against 42 persons including several police officials for criminal conspiracy in connection with the incident at the Kotwali police station here.
They have been booked under sections 120 B (criminal conspiracy) and 302 (murder) of the IPC, they said.
"On the request of Mujahid's family members, the government has recommended CBI probe into the case," a state government spokesman said.
Alam has alleged in his complaint that his nephew was abducted by the Special Task Force from Madiyahon in Jaunpur district on December 16, 2007 and later arrested on the "false claim" that he had been found with explosives near Barabanki railway station.
He alleged that "as a part of the pre-planned conspiracy Mujahid was killed while returning from the hearing in a Faizabad court."