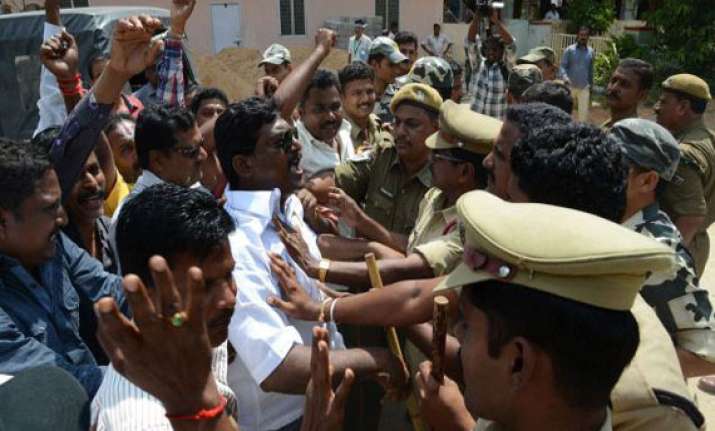 Guntur(AP): Supporters of "united" Andhra Pradesh yesterday forced the closure of banks, post offices, offices of Income tax, Central Excise, Tobacco Board and the Cotton Corporation of India here.
Banks here remained closed for the fourth consecutive day crippling business and causing hardships to customers, including pensioners, even as cash chests in ATMs remained empty and unreplenished.    
Policemen who accompanied protesters did not intervene when they stormed banks and central offices to compel staff to leave their offices.    
Meanwhile, students' wing of Congress - National Students' Union of India (NSUI) - criticised Telugu Desam Party supremo Chandrababu Naidu's fast unto death in N
ew Delhi.
"He gave the letter to the Centre supporting the demand for a separate Telangana state and now he has launched a fast pleading for equal justice to both regions which he did not spell out," an NSUI activist said.