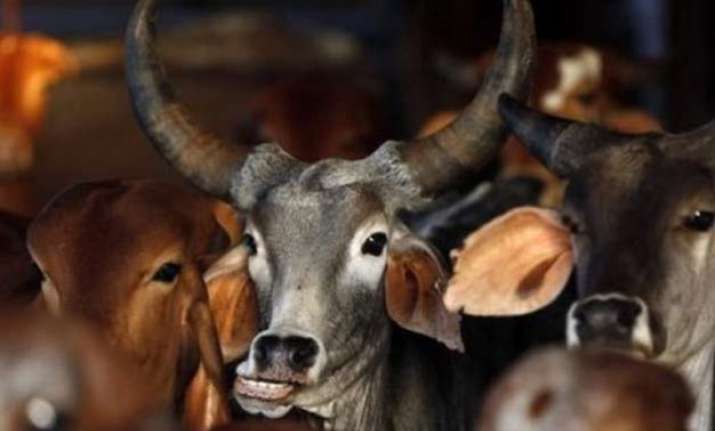 Kolkata: A meat festival is being organised at Kolkata to protest against several state governments prohibiting consumption of beef and a campaign by the saffron brigade to enforce it nationwide.
The fest will have a luscious list of meat delicacies including mouth-watering hariyali, shahi, sheek, kasturi and malai kebabs, mutton as well as beef.  
Two NGOs with left leaning are organising the 'yummy protest' with nawabi spreads of chicken, mutton and beef at the Muslim Institute, near Subodh Mullick Square on March 31.
The initative has the support of some of the prominent faces including former Lok Sabha speaker Somnath Chatterjee, former
Kolkata mayor Bikash Ranjan Bhattacharya and Congress leader Abdul Mannan. . The organizers want to highlight the "right to freedom of food" of different communities.
Criticising the centre for its small- mindedness, one of the organizers and a former CPI(M) councillor of Kolkata Municipal Corporation, Faiyaz Ahmed Khan said, "We believe that eating whatever one wants to is a personal choice.
The central government's intolerance towards an individual's food habits is against the spirit of national unity and secularism," said Faiyaz Ahmed Khan, one of the organizers and a former CPI (M) councillor of Kolkata Municipal Corporation."
It must be noted that beef exports from West Bengal have dropped 10-15 per cent in the past month. Among the few states that allow slaughter of cows, buffaloes, bulls and bullocks, West Bengal caters to the demand from Singapore, Thailand and Malaysia.
It exports 200,000-300,000 tonnes of beef every month to these countries.
Within the country also , Kolkata caters to beef demand from Delhi, Mumbai and Fatehpur in Uttar Pradesh, where slaughter of cows, bulls and bullocks is banned.