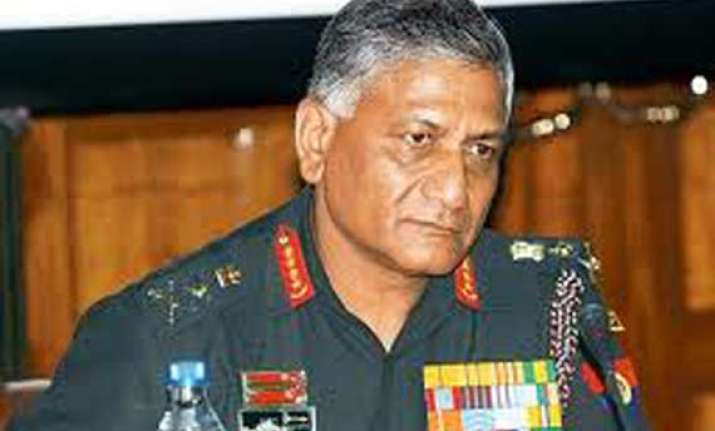 New Delhi:  Union Minister Gen (retd) VK Singh yesterday condemned the violent attacks in the northeast saying it was abnormal in a society known for its matriarchal nature.
"This is something abnormal... a society where it is matriarchal in nature. I have never heard of it...It is dismaying. I really do not know what happened but it has to be condemned in the strongest possible words," Mr Singh, Minister of State for Development of North Eastern Region, said while speaking on the sidelines of BIMSTEC foudation day held at the Assocham premises.
On Tuesday, a 35-year-old Garo woman was shot at point blank range when she had resisted an alleged molestation and rape attempt in South Garo Hills district of Meghalaya by suspected GNLA militants, sparking outrage in the state.
Mr Singh also condemned the fatal attack on the Superintendent of Police and another policeman in an encounter with militants of Karbi Peoples' Liberation Tigers (KPLT) in Karbi Anglong district of central Assam.
In his tweet earlier, Mr Singh had condemned the incident, saying, "Incident in Meghalaya is deplorable. Could never imagine an incident like this in a state where women are respected more than anywhere else."