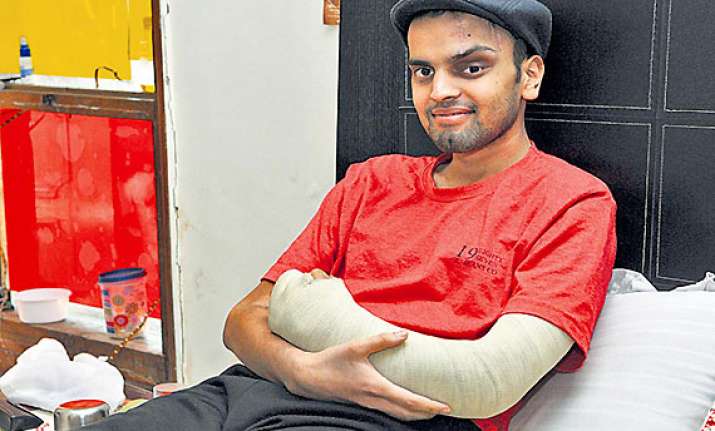 New Delhi: A 21-year-old man whose arm was cut off in an accident near GT Karnal Road managed to fish out the limb and calmly traveled miles to Max Hospital in Shalimar Bagh to ask doctors to reattach it.
Despite blood pouring from his wound, he stopped at traffic lights on his way from the spot where the accident happened.
Three months ago, Sanchit Gupta's car collided with a truck and he lost his arm.  
Gupta's car rammed into a speeding truck from behind when he was on his way home from a friend's place late at night.  
Gupta doesn't recall how long he sat in his mangled car. His first recollection was noticing a severed arm on the road and to his horror, he noticed it was his own arm that has fallen off.   
A BBA graduate from Indraprastha University, Gupta, looked around for help, but there was no one.