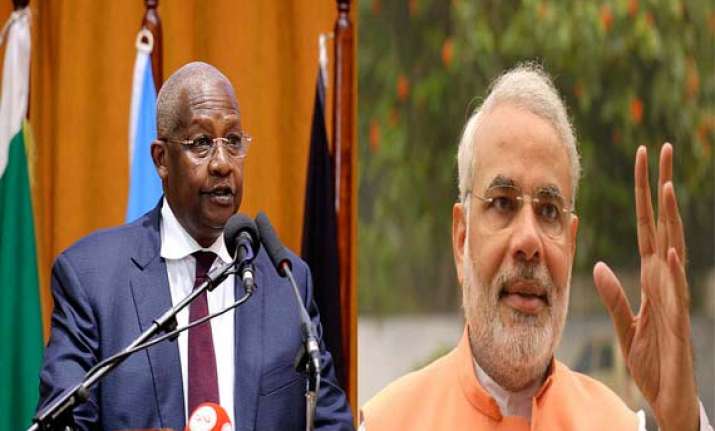 New Delhi: Foreign Minister of Uganda Sam Kutesa called on Prime Minister Narendra Modi today and invited him to visit the African country.
Kutesa also conveyed a message of felicitation to Modi from President of Uganda Yoweri Museveni on his electoral victory.
He also extended an invitation to the Prime Minister to visit Uganda and an official release said Modi accepted the invitation with "pleasure".
Kutesa also expressed Uganda's desire to build on excellent relations between the two countries, whether bilaterally or at multilateral platforms, by working with the new Government of India.
He underlined the potential for developmental cooperation between India and Uganda in the fields of investment, information and communication technology and hydropower, among others.
The Prime Minister thanked Kutesa for the message from President Museveni.
Modi also requested the Ugandan Foreign Minister to convey his invitation to President Museveni for attending the 3rd India-Africa Forum Summit to be held in India later this year.
The Prime Minister reaffirmed India's desire to join hands with Uganda for development partnership in all fields.
Modi also congratulated Kutesa on his election as the President of the 69th session of the UN General Assembly, and expressed confidence that issues of interest to the developing world would receive special attention during his presidentship.