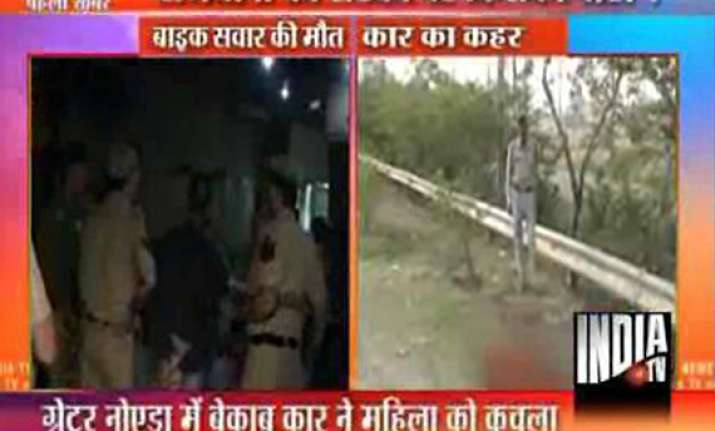 New Delhi, Mar 26:
A pillion rider died in a collision between two motor bikes in Delhi while a speeding car mowed down a woman in Greater Noida.
Abdul Gaffar, 50, was riding on the motor bike which was being driven by his son, Imran. A speeding Bajaj Pulsar hit their motor bike which resulted in the death of Abdul Gaffar.The incident took place in Shinybagh area of Delhi.
In another case, a woman was mowed down by a speeding car in Greater Noida. After the incident, the driver lost control and the car fell in a nearby drain.The driver somehow managed to escape.