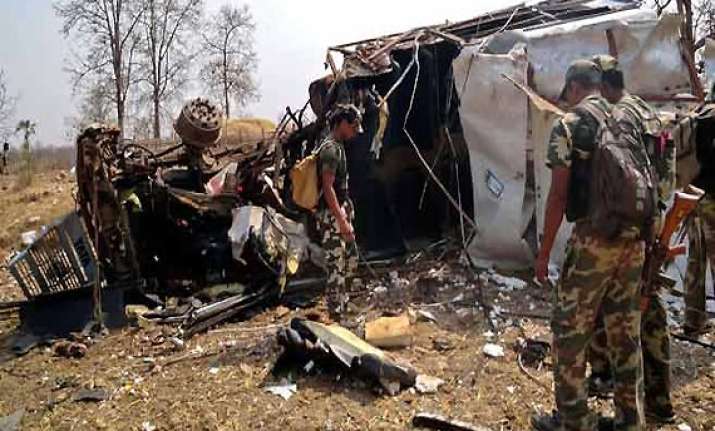 Raipur: Naxals today carried out two powerful blasts in Chhattisgarh's Bijapur district, injuring two CRPF personnel. The blast comes a day before Lok Sabha polls in the area.
According to preliminary information, a patrol squad of the force was on a operational task when two Improvised Explosive Device (IED) blasts occurred in the forests of Bijapur near Gangloor village.
"The blasts were powerful and few personnel were feared to have been hit by shrapnels of the improvised bomb," a senior official said.
Officials said while one jawan of the force was critically injured, the other, who is a Sub-Inspector is out of danger.
Reinforcement troops of the CRPF and state police have been rushed to the area, they said.
The entire southern region of the state, comprising the Naxal-affected area of Bastar, will go to polls tomorrow and the forces were out on the task of dominating the area when the incident occurred.