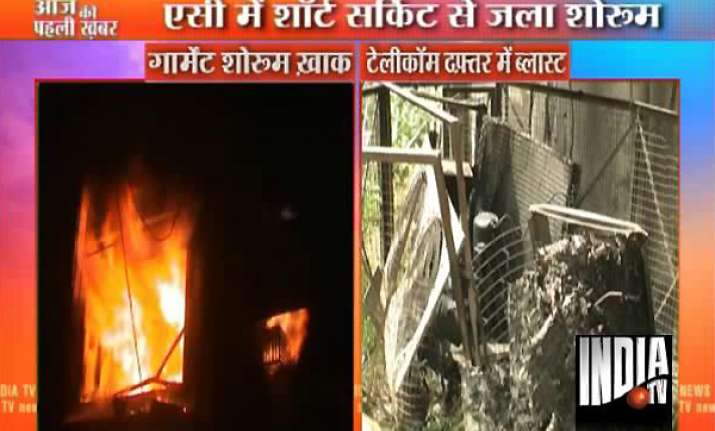 Meerut, June 5: In two separate fire incidents in Meerut on Monday, a garments showroom was gutted after an air-conditioner caught fire, while another AC exploded inside a telecom service provider's office.
In one incident, an entire garments showroom in Nauchandi locality was gutted after a short-circuit in the air-conditioner caused the fire.
Four fire tenders controlled the blaze after two hours, but by then lakhs of rupees worth garments were reduced to ashes.
In the other incident, the compressor of an airconditioner  at the office of a private telecom service provider, suddenly exploded  in Meerut Medical College area on Garh Road. Two employees were injured and the furniture inside the office were burnt.
The office staff said, two mechanics had come to repair the airconditioner, and the blast took place soon after they left.