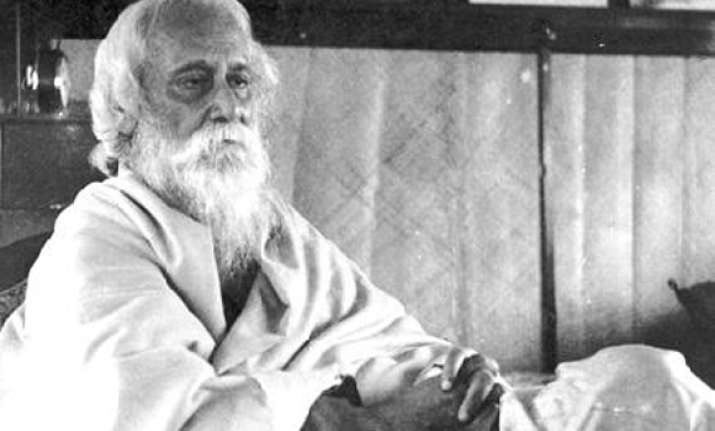 Agartala, July 20: Tripura's Left Front government will celebrate the centenary of Rabindranath Tagore's Nobel prize win, a minister said here Saturday.
"Elaborate celebrations would be held from November to December to mark the winning of Nobel prize by Tagore," Tripura's Information and Cultural Affairs Minister Bhanu Lal Saha told reporters.
Tagore was the first Asian to be awarded the Nobel prize for literature for his collection of verses "Gitanjali" in 1913.
"Announcement was made by the Nobel committee on Nov 13, 1913 and Tagore received the Nobel prize on Dec 10 the same year," Saha added.
He said that numerous programmes would be organised involving the youth and students across Tripura.
As a tribute to the great poet, who visited the state seven times between 1899 and 1926, the state government celebrated his 150th birth anniversary with a year-long programme in 2011.
According to the minister, the state government would set up a museum and research centre dedicated to the bard at the 96-year-old Pushpavant Palace, currently Raj Bhavan (governor's house).
The Nobel laureate during his last visit to the state in February 1926 stayed in the palace which was built in 1917 by then king Maharaja Birendra Kishore Manikya (1909-1923).
Tripura has also proposed to the union civil aviation ministry to rename the Agartala airport after Rabindranath Tagore.
The state government is also building Rabindra Memorial Centre with 1,721-seat capacity in the Tripura capital Agartala at a cost of Rs.300 million.