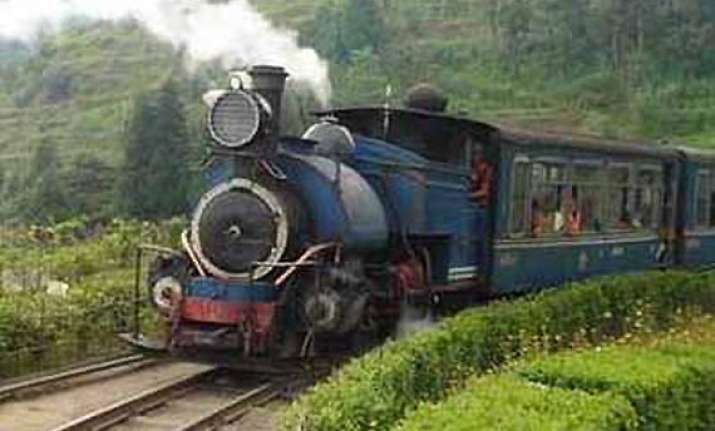 Shillong: The railways will be returning to what is now Meghalaya with the first train scheduled to chug into Mendipathar station in North Garo Hills on April 1, an official said Friday. Trains had first plied in the region in the late 19th century.
"With the integration of the Dudhnoi (Assam)-Mendipathar line with the national railway grid Friday, Meghalaya found a place on India's railway map," public relations officer (construction) of North East Frontier Railway, D.C. Borah said., adding that the first train will chug into Meghalaya only on April 1.
"The new line needs to be connected to Dudhnoi's lines through an interlocking and signalling arrangement. To make this possible, the existing station interlocking system has to be temporarily suspended and new lines have to be connected with the existing system," the railway official said.
"This will allow trains to enter and leave Dudhnai station by using signals from the Mendipathar end and vice versa. Non-interlocked systems were started Feb 25 and integration was completed Feb 27. Thus, the first step towards integration of Dudhnai-Mendipathar new line with India's railway network is complete," he added.
Although this is the first time a trrain would chug into Meghalaya after it attained statehood in 1972, the region is one of the first places in India to have the railways.
In 1895-96, the British provincial government of united Assam built the Cherra Companyganj State Railways and was one of the first railway projects of that era.