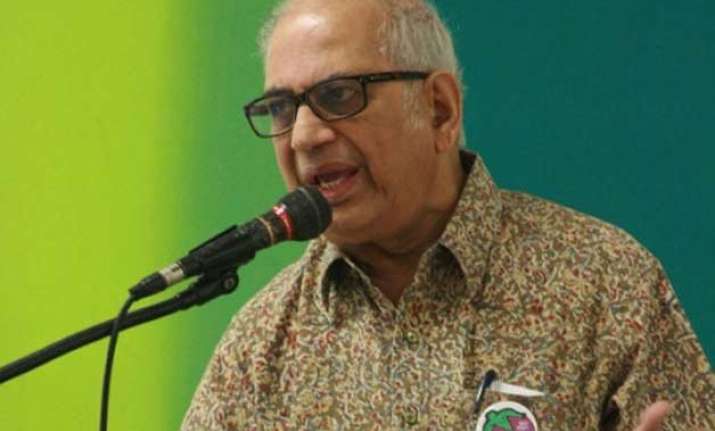 New Delhi: Top scientist and founder of the Centre for Cellular and Molecular Biology (CCMB), Pushpa Mittra Bhargava, has decided to return his Padma Bhushan award.
Bhargava, with this decision, also the first scientist to do so, has joined the list of writers and filmmakers returning their awards in protest of the 'growing religious intolerance in the country'.
Bhargava, who has won more than 100 awards for his work in Science, said that the Padma award had a special place in the collection of the awards but now he feel no sentimental attachment to it.
"I feel no sentimental attachment to it when the government tries to institutionalise religion and curtail freedom and scientific spirit," he was quoted as saying in a Times of India report.
Bhargava was awarded Padma award in 1986 for his work in science.
The report stated that Bhargava's decision came after 107 scientists signed an online petition yesterday addressed to President Pranab Mukherjee against government's attack on rationalism. On Tuesday, 135 scientists from across the country had signed an online petition to lodge their strong protest on the same issue.
Bhargava, while hoping that young scientists will raise their voice, however, said that the decision to return the award is completely personal and that he doesn't have any idea if other scientists will do so.
Yesterday, 12 filmmakers, including Dibakar Banerjee and Anand Patwardhan, returned their national awards to protest growing intolerance in the country and also to express solidarity with the FTII students who are demanding removal of BJP's Gajendra Chauhan as the chairman of the Pune-based institution.
Several writers have in recent time returned their Sahitya Akademi awards against the recent killing of a man in Dadri over rumours of beef and the murder of author MM Kalburgi, allegedly for his rationalist views.