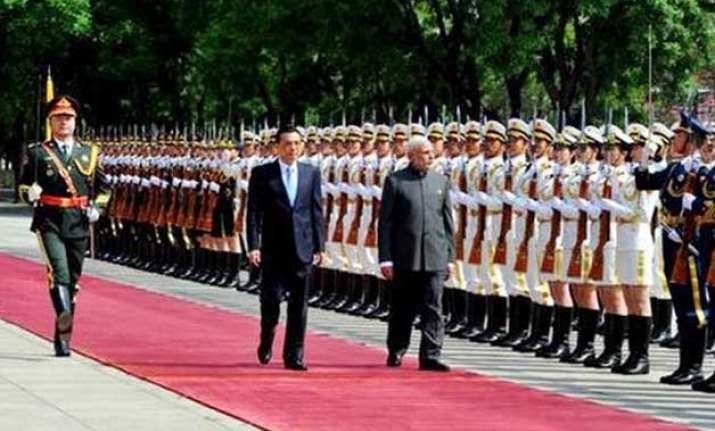 PM Modi to hold talks with his Chinese counterpart Li Keqiang in Beijing today
Beijing:
Prime Minister Narendra Modi will be given a welcome ceremony followed by talks with Chinese PM Li Keqiang, signing of agreements and joint press statement.
PM Modi will be addressing at Tsinghua University. He will be visiting temple of heaven with Chinese PM before departing for Shanghai.   
Rahul Gandhi padyatra on farmers' issues in Telangana today
Hyderabad: Rahul Gandhi will embark on a 15-km 'padyatra' (footmarch) in Telangana's Adilabad district today. He would be highlighting the issues of farmers which he has aggressively taken on Narendra Modi government.
Court asks Delhi CM Kejriwal, Sisodia to appear before it today
New Delhi: Delhi Chief Minister Arvind Kejriwal, along with Deputy Chief Minister Manish Sisodia and four other AAP leaders, accused of violating prohibitory orders in New Delhi and obstructing public servants in discharge of their duty during an agitation were directed to appear before a Delhi court today.
HC to hear Kumar Vishwas's plea in DCW issue today
New Delhi: The Delhi High Court will today hear a plea filed by AAP leader Kumar Vishwas seeking stay on the summons issued to him by the Delhi Commission for Women (DCW).
A volunteer had filed a complaint that her life was ruined because he was refusing to publicly deny "rumours" of their alleged affair.
BJP state executive meeting in Kurukshetra today
Kurukshetra: BJP state executive will hold a meeting in Kurukshetra today. The state government has appointed retired judge SN Dhingra as one man commission to probe Robert Vadra land deals.
Govt invites trade unions to discuss their 10-point charter today
New Delhi: Government has invited 11central trade unions to discuss their 10-point agenda and issues relating certain amendments in labour laws that were opposed by them earlier. The meeting will be attended by Labour Minister Bandaru Dattatreya, Power Minister Piyush Goyal, Oil Minister Dharmendra Pradhan and Minister of State for Finance Jayant Sinha .
FM to take stock of fiscal situation at FSDC meeting today
New Delhi: Finance Minister Arun Jaitley will take stock of the country's economic and fiscal situation today when he will be meeting financial sector regulators at the FSDC meeting.
Two-day annual ICC Cricket Committee meet begins from today
Mumbai:  The International Cricket Council (ICC) has announced that the Annual ICC Cricket Committee meeting will take place today and tomorrow- on May 15 and 16 in Mumbai.
The Committee would be chaired by former Indian captain Anil Kumble and will include representatives of game's various stakeholders.
Noida Extension: Farmers to hold Mahapanchayat today to chalk out future strategy
Against Supreme Court's decision of land acquisition, farmers will hold Mahapanchayat today. It's believed that farmers of 65 villages of Greater Noida will be planning future strategy.