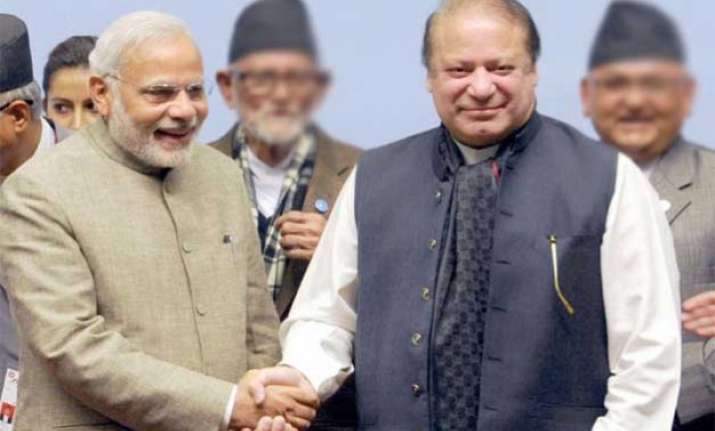 1. "Issues can be resolved in terror-free atmosphere," Modi writes to Sharif
Prime Minister Narendra Modi today said he was of firm belief that all outstanding issues with Pakistan can be resolved through bilateral dialogue in an atmosphere free from terror and violence.
He underlined it on Pakistan's National Day while greeting Pakistan Prime Minister Nawaz Sharif in a letter.
2. Supreme Court grants another three months to Sahara Group
Supreme Court on Monday gave Sahara Group another three months to submit final proposal to raise $1.6 billion to bail out its Chief Subrato Roy, who has been in jail for a year for the non-refund of over Rs 20,000 crore to depositors.
3. Shashi Kapoor to receive Dada Saheb Phalke Award
Legendary actor and cinema icon Shashi Kapoor has been conferred the prestigious Dada Saheb Phalke Award for the year 2014. In 2011, he was honoured with the Padma Bhushan Award. He is also a recipient of three National Film Awards.
4. IAS DK Ravi's death: First time a case handed over to CBI within a week
The Karnataka government today recommended handing over the mysterious death case of IAS office DK Ravi to CBI. This is also the first time in the history of India that a case was handed over to the federal investigative agency within a week of crime.
5. Common objective of India and Pak is to achieve peace: Abdul Basit
Pakistan high commissioner Abdul Basit today said that he is hopeful that talks between India and Pakistan will resume very soon.
"The agenda of the Indian and Pakistani PM is common. This is a golden opportunity. We are looking forward to more meetings between our two countries because the objective is to achieve peace between two countries, resolve our problems and hope both countries will now move forward," he said.