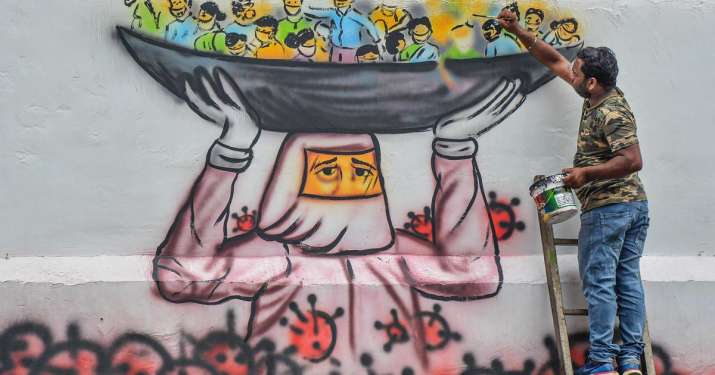 Chandigarh topped the list of states with highest COVID-19 recovery rate in India, data released by the Union Ministry of Health and Family Welfare showed today. With coronavirus cases crossing the 6-lakh mark to reach 604,641 cases, a total of 3,59,859 patients have recovered from the highly-infectious disease. While Chandigarh secured 82.3 percent recovery rate, Meghalaya emerged second with 80.8 percent and Rajasthan at 79.6 percent against the national recovery rate of 59.52 percent. Maharashtra, Delhi, Tamil Nadu and Gujarat haven't just reported most number of COVID-19 patients but have also seen the most number of recoveries in terms of absolute numbers. 
INDIA'S TOP 15 STATES WITH HIGHEST RECOVERY RATE AND NUMBERS: CHECK FULL LIST
Here is the list of 15 states with the highest recovery rate as a percentage of the total Covid 19 patients registered in the respective territories.
| | |
| --- | --- |
| CHANDIGARH | 82.3% |
| MEGHALAYA | 80.8% |
| RAJASTHAN | 79.6% |
| UTTARAKHAND | 78.6% |
| CHHATTISGARH | 78.3% |
| TRIPURA | 78.3% |
| BIHAR | 77.5% |
| MIZORAM | 76.9% |
| MADHYA PRADESH | 76.9% |
| JHARKHAND | 76.6% |
| ODISHA | 73.2% |
| GUJARAT | 72.3% |
| HARYANA | 70.3% |
| LADAKH | 70.1% |
| UTTAR PRADESH | 69.1% |
A LOOK AT ABSOLUTE NUMBERS IN TERMS OF RECOVERIES
| | |
| --- | --- |
| MAHARASHTRA | 93,154 |
| DELHI | 59,992 |
| TAMIL NADU | 52,926 |
| GUJARAT | 24,030 |
| UTTAR PRADESH | 16,629 |
| RAJASTHAN | 14,574 |
| WEST BENGAL | 12,528 |
| MADHYA PRADSH | 10,655 |
| HARYANA | 10,499 |
| TELANGANA | 8,082 |
| KARNATAKA | 8,063 |
| BIHAR | 7,946 |
| ANDHRA PRADESH | 6,988 |
| ASSAM | 5,851 |
| ODISHA | 5,353 |
RELATED VIDEO