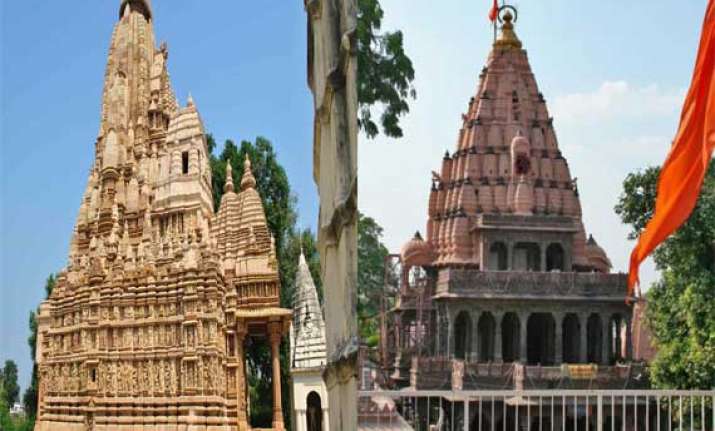 New Delhi: The followers of the tantra path attach more significance to some particular Hindu temples.
These are not only important for tantriks but also for people of the "bhakti" tradition.  
In some of these temples "bali" or ceremonial sacrifice of animals is carried out even today, while in others, like the Mahakaal temple of Ujjain, ashes of the dead are used in the aarti rituals and tantrik sex attained inspiration from the ancient erotic carvings on the temples of Khajuraho.  
Here are the top ten tantrik shrines, some of which are prominent Shakti Peethas or places of worship consecrated to the Goddess Shakti:
1. Kamakhya Temple, Guwahati, Assam
Kamakhya is at the center of the widely practiced, powerful tantrik cult in India. It is situated in the north eastern state of Assam, atop the Nilachal Hill. 
It is one of the 108 Shakti Peethas of Goddess Durga. Legend has it that Kamakhya came into existence when Lord Shiva was carrying the corpse of his wife Sati, and her "yoni" (female genitalia) fell to the ground at the spot where the temple now stands.  
The temple is a natural cave with a spring. Down a flight of steps to the bowel of earth, is located a dark, mysterious chamber.  
At Kamakhya, tantrik has been nurtured by generations of tantrik priests down the centuries.