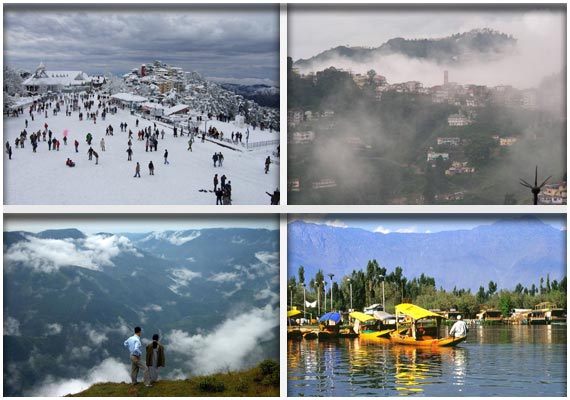 New Delhi: With the highest mountain ranges in the world, the Himalayas, running north to east, Aravalli and Vindhya ranges across western and central India, and Western ghats in western and southern parts, India is full of hill stations and offers some of the most spectacular landscapes in the world.
Indian hill stations are a traveler's paradise, gifted with snowy peaks, deep gorges, green valleys, misty woods, frothing rivers, azure lakes and flower-filled meadows.
Here's a list of top 10 hill stations of India.