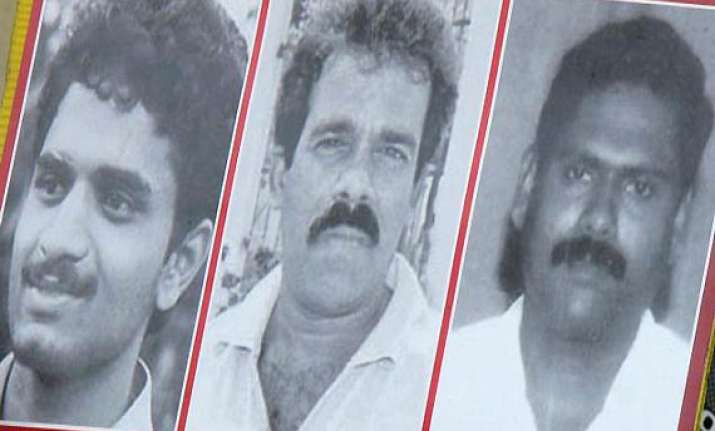 Chennai, Nov 29: Tamil Nadu government today drew the attention of Madras High Court to the August 30 resolution of the state Assembly, urging the President to reconsider the mercy petitions of the three accused in the Rajiv Gandhi assassination case and commute their death sentence to life. 

In his counter affidavit, home secretary Rameshram Misra said his earlier affidavit was "misread" by a section of the media and he had sought the court's permission to file the additional affidavit to "dispel the doubts". 

"In deference to sentiments of the people of Tamil Nadu and views of political parties over the issue, the Tamil Nadu Assembly strongly urges the President to reconsider the mercy petitions of Santhan, Sriharan alias Murugan and Perarivalan and commute their death sentences to life imprisonment," he said quoting the resolution.

However, the state maintained its stand that the petitions filed by the three convicts, challenging the delay of the President in disposing of their clemency pleas, be dismissed. 

Earlier, when the matter came up before a division bench comprising Justices C Nagappan and M Sathyanarayanan, Additional Solicitor General M Ravindran said Supreme Court had sought details on pendency of all pending mercy petitions before the President and Governors of states concerned. 

MDMK leader Vaiko pointed out that the application seeking transfer of three petitions pending before the High Court to the Supreme Court was due to be heard on January 31, 2012.  Following this, the bench adjourned the petitions to January 31 for further hearing.