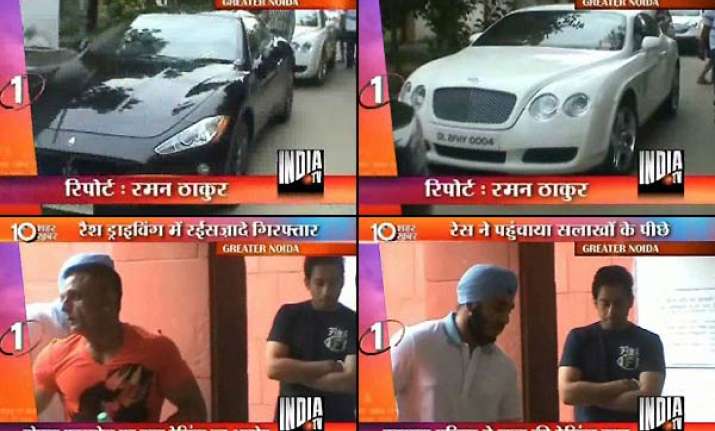 Noida, Jul 25 : Three youths were arrested on Sunday and their cars, a Bentley, a Mercedes and an Audi, were seized for racing on the Noida-Greater Noida Expressway, police said.

Acting on complaint from passersby, the police nabbed drivers of the three cars while other members of the racing gang managed to flee from the spot.

The arrested were identified as Munesh, Ankur and Jaskaran, all residents of Delhi, said Rajesh Jolly, SP, Greater Noida.

The youths were driving their cars at 200 plus kmph. All the three cars apprehended at Parri Chowk, have been kept under custody at Kasna police station.

Cases of rash driving have been lodged against all the persons involved in the car race, Jolly said.