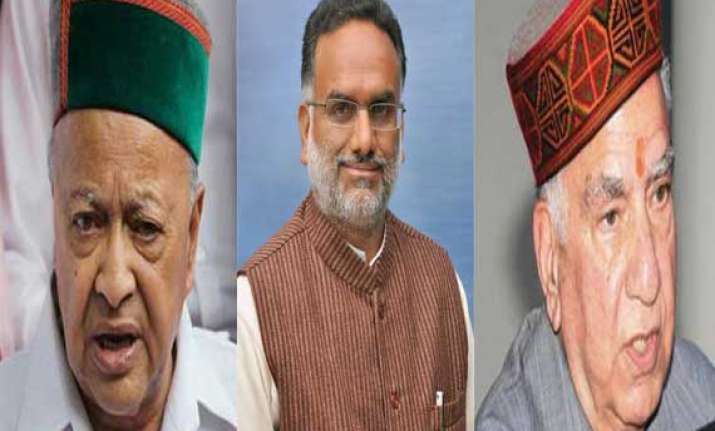 Kangra: The picturesque and tranquil backdrop of the Dhauladhar ranges belies the underlying political tension as three heavyweights from Congress, BJP and AAP slug it out for this Lok Sabha seat that goes to polls on May 7.
In a contest where 12 candidates are in the fray, two-time Chief Minister of Himachal Pradesh Shanta Kumar of BJP, Congress's Chander Kumar, winner here in 2004, and Aam Aadmi Party's (AAP) Rajan Sushant, who won in 2009 on a BJP ticket but resigned from the seat this January, are the three leading contenders.
While corruption tops the agenda in Kangra, which has over 12.4 lakh electors, local issues like expansion of railway network and development of the region into a tourism hub find mention even as most debates inevitably veer towards the presence or absence of the 'Modi-wave'.
For Shanta Kumar, who has won three times in the past from the seat which comprises 17 Assembly constituencies, stakes are high as he bids to make a comeback of sorts.
The Congress has won the seat seven times while the BJP has tasted success here on five occasions since 1962.