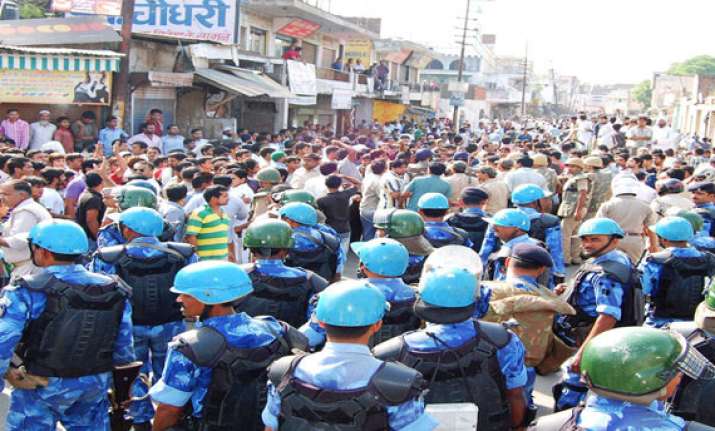 Lucknow: The fragile peace in Muzaffarnagar was shattered Wednesday evening as communal clashes between two groups left three people dead, police said.
The clashes occurred in the Bhaurankalan police station area, when people from two communities fought a pitched battle in which three youngsters were shot dead.
The youngsters belonged to the Hussainpur Kalan village, an officer told IANS.
As the news broke out, district officials went into a tizzy and rushed to the crime scene. The police forcibly and sent the bodies for post-mortem examination.
Confirming that, prima-facie, the clashes appeared "communal in nature," Additional Director General of Police (Law and Order) Mukul Goel told IANS that the situation was "tense but under control".
Police reinforcements have been rushed to the area and the police in the region has been put on high alert.
Officials said that the three deceased belonged to the minority community.