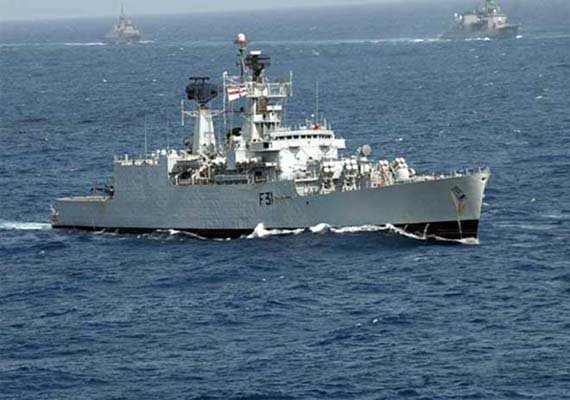 New Delhi: Indian naval ships Mumbai, Talwar, Teg and Deepak are on a two-month overseas deployment to east Africa and the southern Indian Ocean region. Three of the four ships Monday arrived at Saint Denis port of France's Reunion Island.
INS Mumbai, INS Talwar and INS Deepak berthed at Saint Denis port for a visit aimed at bolstering bilateral ties and reinforcing cooperation in maritime security between India and France, said an official statement.
The naval ships are under the command of Rear Admiral R. Hari Kumar, VSM, the Flag Officer Commanding Western Fleet.
India and France have traditionally maintained close and friendly relations with bilateral cooperation being extended to various fields.
The scale and quantum of defence cooperation between the countries has progressively been stepped up in the last decade.
The growing defence cooperation is evident from the conduct of annual naval exercise Varuna, contract for the construction of Scorpene class submarines and the participation of a 400-strong contingent of the Indian armed forces in the Bastille Day parade in 2009, where the Indian prime minister was the guest of honour.
India and France are also members of Indian Ocean Naval Symposium (IONS), a voluntary and cooperative initiative between 35 countries of the Indian Ocean region.
The current visit seeks to underscore India's solidarity with friendly countries of the region to strengthen the existing bonds of friendship between India and France, the statement said.
During the stay, the ships would be kept open to the public. In addition, various cultural events and games between the two navies are also scheduled.