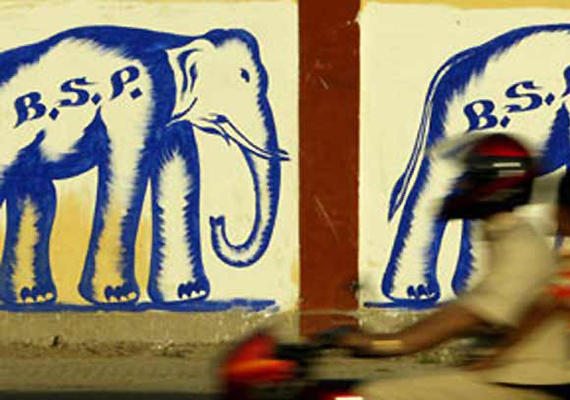 Dehra Dun, Mar 11: To help Congress break the impasse on the leadership issue, the three-MLA strong BSP today offered "unconditional support" to it in Uttarakhand and expressed desire to share power.

"On the direction of Mayawati, our party has decided to give full support to Congress," state BSP President Surajmal told PTI.

Congress with 32 MLAs in the 70-member House enjoys support of three Independents and a lone UKD member to reach the magic mark of 36.

The party has already staked claimed to form government and Governor Margaret Alva said she would invite Congress once it elects a new CLP leader.

Surajmal said his party would like to join the new government. "We will like to share power with Congress," he said.

"As for the rest of the modalities regarding power sharing, it can be chalked out with senior Congress leaders," he said.

BSP's decision assumes significance as the three supporting Independents have promised to back Congress only if it made candidates of their choice the Chief Minister.

Since each Independent has his separate choice of candidate for the top post, Congress is finding it difficult to make the choice as the party itself is dogged by factionalism over the leadership issue.

"We welcome the move by BSP to support Congress," state Congress spokesman Surendra Kumar said.