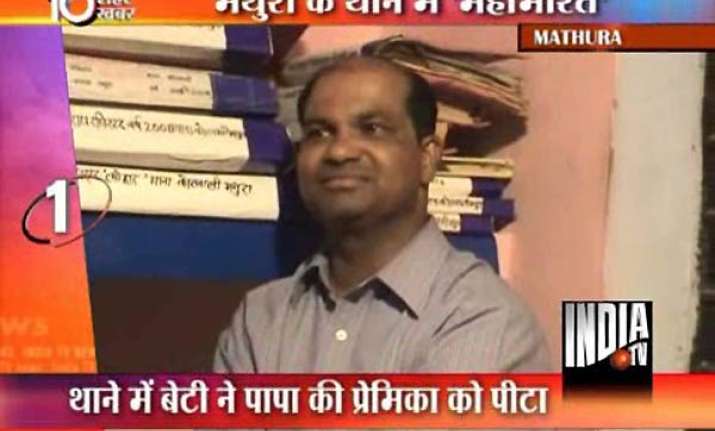 Mathura, Jul 1 : There was drama inside a police station in Mathura on Thursday, when a daughter bashed up her father's second wife in front of the cops.

The girl bashed up Suman who is clandestinely married to her  doctor-father S K Rajoria. Rajoria married Suman, almost half his age, while she was working at his clinic.

The matter came to light when Suman's family registered a complaint against Dr. Rajoria for abducting her at a police station in Mathura.

When both of them reached the police station Dr. Rajoria's furious daughter, who was already present,  bashed up his second wife Suman.

When  the doctor was asked about  his second marriage, he compared himself with Lord Krishna and said, "Krishnaji ne bhi kiya tha…Rukmini ko rakha…Radha ko bhi rakha…"  (Lord Krishna also did the same. He married Rukmini and Radha both).