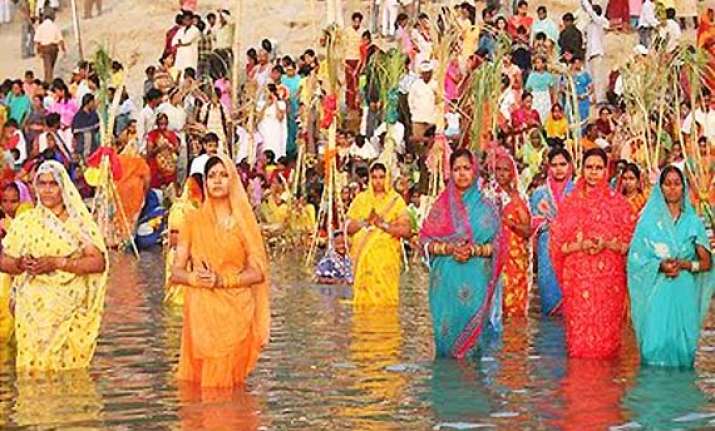 Chhath Puja is a festival celebrated in reverence to the Sun God. The festival commences with the end of Deepavali. 
It entails preparations for the purification of the soul. It can be performed by anyone irrespective of caste or religion as the festival is a way to pure mind and soul.  
However, Chaath Puja of Bihar is particularly famous. The festival is also celebrated in the states of Madhya Pradesh, Uttar Pradesh, Chattisgarh, Delhi and Chandigarh.
Chhath is an ancient Hindu festival and only Vedic Festival dedicated to the Hindu Sun God, Surya, also known as Surya Shashti.