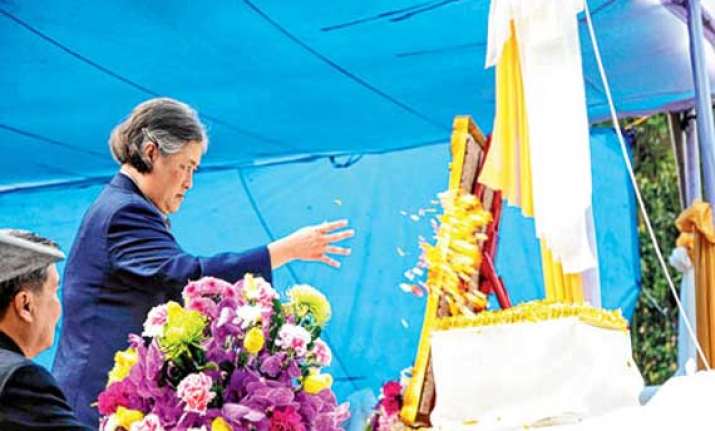 Kohima : Princess Maha Chakri Sirindhorn of Thailand yesterday said Thai and Naga people would have various exchange programmes, especially in education and agriculture sectors.
After listening to the presentations on the agricultural and educational system in the state during an interactive session with Nagaland University faculty and state government officials at Nagaland University, Meriema campus this evening, the Princess said, "It should not be a problem to conduct study tour for interested students to come to Thailand and exchange their ideas."
On the possibility of skill development activities and course in the agricultural sector, she said, "We can work together in whatever possible manner and also have exchange programme."
After a brief discussion, the Princess also witnessed the classroom teaching of NU and also interaction with students.  During the day, the Princess, as part of her maiden tour to the state, also visited the historic Khonoma village.  Youth, womenfolk, students and children in traditional attire lined up throughout the village to welcome her.  She was offered local food items like rice beer and puffed rice.
The Princess unveiled a monolith erected in honour of Her Royal Highness visit to the village.
She also visited to the World War-II Cemetery in the heart of the state capital and paid floral tribute.  The Princess would be leaving Kohima tomorrow for Thailand.