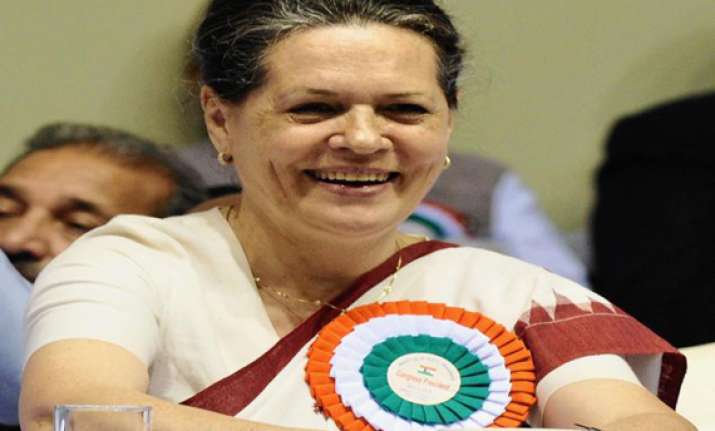 Hyderabad: Congress leaders from the Telangana region organised a public meeting yesterday in Mahbubnagar district, to thank party President Sonia Gandhi for accepting their demand of separate statehood.
Andhra Pradesh deputy Chief Minister Damodar
Rajanarasimha, state ministers D K Aruna, K Jana Reddy and former Pradesh Congress Committee president D Srinivas were among several senior Congress leaders who attended the meeting held at Gadwal.
The leaders thanked party president and other top leaders for acceding to the long-pending demand for a separate statehood for the Telangana region.
Srinivas took an exception to recent comments made by YSR Congress president Y S Jaganmohan Reddy against Sonia Gandhi at a pro-united Andhra Pradesh public meeting here.
Talking about remarks made by some Seemandhra Congress leaders that they would try to stall Andhra Pradesh's bifurcation, the leaders expressed confidence that a separate Telangana state would soon be a reality.