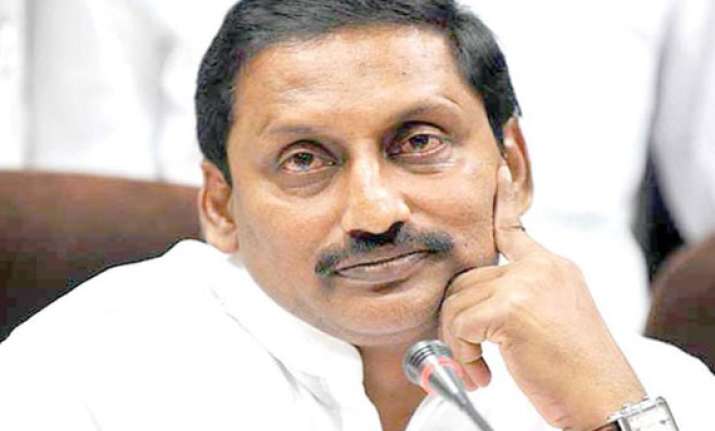 Hyderabad: Andhra Pradesh Chief Minister N Kiran Kumar Reddy convened an emergency meeting at 11.30 am today with ministers, MPs, MLCs and MLAs from coastal Andhra and Rayalaseema to discuss the developments following the Union Cabinet's approval of bifurcation of the state.
A decision on en masse resignation by ministers and legislators is expected to be taken at the meeting.     
At least five ministers and some legislators met at the Chief Ministers' Residential Complex here late Thursday night and strongly condemned the Union Cabinet's decision.     
Sources in the Chief Minister's Office said Kiran Reddy convened the meeting with ministers and legislators from Seemaandhra to discuss "various issues and future course of action".     
Andhra Pradesh ministers and legislators from coastal Andhra and Rayalaseema said the Union Cabinet's decision to divide the state was "against the spirit of the Constitution". "It's a black day in democracy," they said.      
Some ministers also met the Chief Minister at his camp office.     
Though the ministers and several legislators expressed willingness to quit their posts and also from Congress, the Chief Minister reportedly prevailed on them not to take such a step.     
"We have to defeat the resolution (on the state bifurcation) when it comes to the assembly," Kiran reportedly told them.