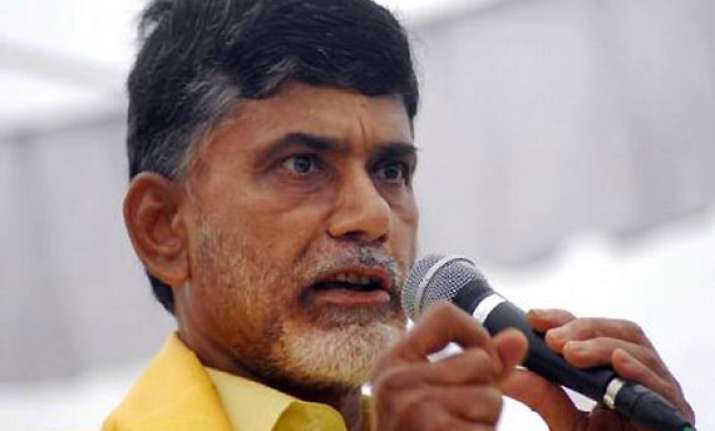 Hyderabad: Telugu Desam Party chief N Chandrababu Naidu will launch an indefinite hunger-strike in New Delhi from October 7 to protest against the Union Cabinet's decision to bifurcate Andhra Pradesh.  
"The Congress has ruined the country and left Andhra Pradesh in disaster. It has sought to divide the state without addressing the concerns of Telugu people. Hence, I am sitting on indefinite fast to expose the Congress," Naidu announced at a press conference here tonight.
"I will draw the attention of all parties at the national level to the crisis created by the Congress in AP. The Congress has entered into a match-fixing with TRS and YSRC and conspired to divide AP. I am launching a political fight to expose the Congress on this," he said.  
The Congress ministers and MPs themselves were speaking about the "clandestine deal" it struck with the YSRC, he alleged and added that the ruling party could not convince its own leaders on the state bifurcation issue.