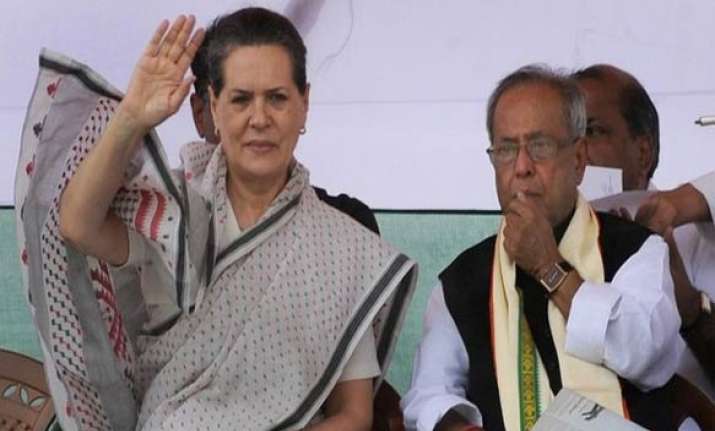 New Delhi, Jun 16: Finance Minister Pranab Mukherjee, it is learnt, has told the Congress MPs and MLAs from Telangana that a final decision regarding their demand for bifurcation of Andhra Pradesh will be taken only after Congress president Sonia Gandhi returns to the Capital, The Indian Express reported.Congress MPs, MLAs and MLCs met Mukherjee and Ahmed Patel, political secretary to Sonia Gandhi, here on Wednesday. 

They are learnt to have told the central leadership that it will be difficult for them to go back to their constituencies unless the demand for statehood is fulfilled. They also met Home Minister P Chidambaram, who said that it was for the party and the government to decide on the issue.

The central leadership of the Congress is learnt to have already decided against the bifurcation of Andhra Pradesh and is in favour of a regional council for Telangana to meet the aspirations of the people there.

The party is of the view that if a separate state is created it would lose its stronghold in coastal Andhra and Rayalseema regions and the credit for a separate state would go to the Telangana Rashtra Samiti (TRS). As per party's assessment, bifurcation of the state would also strengthen the BJP in the region. Congress MPs and MLAs from Telangana, however, argue that if a separate state is not created the party will be wiped out from the region during next elections.