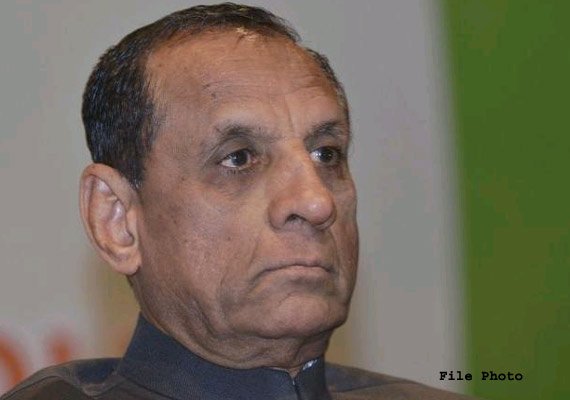 Hyderabad: The row between Andhra Pradesh and Telangana over sharing of water and electricity reached Governor E.S.L. Narasimhan with both the states apprising him of the situation.
Ignoring the objections raised by Andhra Pradesh, Telangana continued electricity generation Sunday at Srisailam to tide over electricity crisis in the state.
Telangana Chief Minister K. Chandrasekhara Rao, who has made it clear that power generation will continue to save standing crops, called on the governor, hours after Andhra Pradesh's Irrigation Minister D. Umamaheswar Rao lodged a complaint against the Telangana government.
Narasimhan, who is serving as the governor of both the Telugu states, advised them to solve the issue amicably through talks.
Andhra Pradesh has already asked Telangana to stop electricity supply as it violates orders relating to maintaining water level in Srisailam reservoir across Krishna River.
Chandrasekhar Rao announced Thursday that Telangana will challenge the orders issued by the united Andhra Pradesh in the Supreme Court.
The Telangana Rashtra Samithi (TRS) government maintains that it has every right to generate power by using water from Srisailam.
The newly created state requires power for supply to the farmers, who use pumpsets to use ground water for irrigation.
Blaming Chandrababu Naidu-led Telugu Desam Party (TDP) government in Andhra Pradesh for the electricity shortage in Telangana, Chandrasekhar Rao said Andhra Pradesh is not giving it 54 percent share in electricity generated in all power stations as provided in Andhra Pradesh Reorganisation Act.
At a meeting with Irrigation Minister Harish Rao and senior officials Sunday, Chandrasekhar Rao discussed the proposal to approach the Supreme Court.
He also asked officials to put forward strong arguments during a meeting of the Krishna River Water Board scheduled this week.