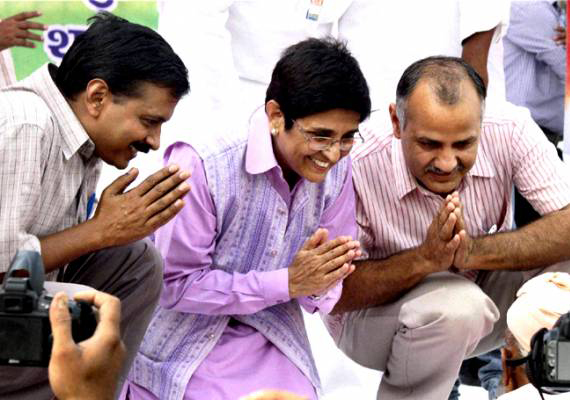 New Delhi, Feb 27: Team Anna will campaign in poll-bound Goa from Tuesday with Justice Santosh Hegde, who had differences with the group, joining them.

The activists will attend ten public meetings and three press conferences during their three-day campaign in the State. However, they said that they will not target any particular party.

A statement said Mr. Hegde, Arvind Kejriwal, Kiran Bedi, Sanjay Singh, Manish Sisodia, Maulana Shamoon Qasmi, Gopal Rai and Mayank Gandhi will address the public meetings scheduled in Benaulim, Margao, Merces, Cuncolim, Valpoi, Bicholim, Marcel, Ponda, Sanguem and Vasco.

Mr. Hegde, who had differences with Team Anna, had not attended any of their campaign meetings in Uttarakhand, Punjab and Uttar Pradesh.

Assembly elections in Goa will be held on March 3.