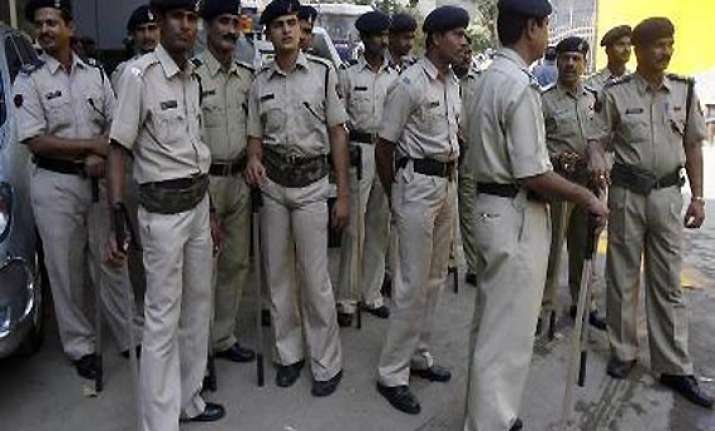 Kolkata: Students stopped from copying in an examination or irate over a college principal intervening in their fight, went on a rampage with two separate cases of teachers being assaulted reported from West Bengal on Saturday.
Several teachers and invigilators were assaulted by students after they tried to prevent "mass cheating" during an examination in a college in South Dinajpur district.
The incident happened in Dewan Abdul Gani College in Harirampur affiliated to the University of Gour Banga.
Several teachers and the university's controller of examination Sanatan Das had to take refuge inside a bathroom after being assaulted by a large number of students who were prevented from copying.
"I was informed that mass cheating was going on. When I reached there I asked the teachers to confiscate the answers sheets of those cheating... the students then went on a rampage, hitting and assaulting all of us," said Das.
"We had to take refuge inside bathroom to save ourselves from the assaulting students. But they even broke open the door and continued to hit us. The students even damaged our vehicle," added Das.
Police rushed to spot and rescued the teachers.
"We could have been killed had we not informed police. Even after police's arrival, the teachers were afraid coming out of the bathroom," vice principal Achinta Biswas said.
The incident comes days after three college teachers in North Dinajpur were allegedly assaulted for preventing the wife of a local Trinamool Congress leader from cheating during an examination.
In another incident of assault on teacher, the principal of Kalinagar Mahavidyalaya in North 24 Parganas district, Manoranjan Naskar was allegedly attacked by Students Federation of India (SFI) activists.
"A large number of SFI activists entered my cabin and assaulted me and ransacked my room. They even tried to hit me with an iron chain and had I not moved away, my head would have been smashed," said Naskar, now undergoing treatment at a hospital.
Naskar said that the SFI activists have "conspired to attack him" as he tried to intervene and settle a scuttle between members of SFI and its rival the Trinamool Congress Chattra Parishad (TMCP).
He said he will file a police complaint against his attackers after he is discharged from the hospital.
SFI state secretary Debojyoti Das however, denied involvement of its members.
"SFI members are not involved in this. The principal was not attacked but rather injured when he fell down while trying to pacify students. However, we are discussing the matter and if any of our members is involved he will be punished," said Das.
Reacting to the twin incidents, Governor M.K. Narayanan said: "I fell the students need to be beaten up. Students have no right to assault a teacher."
Several incidents of attacks on teachers and principals have been reported in the state since the Trinamool Congress came to power two years ago. In the majority of cases, the victims have blamed members of the Trinamool students' body or its local leaders.