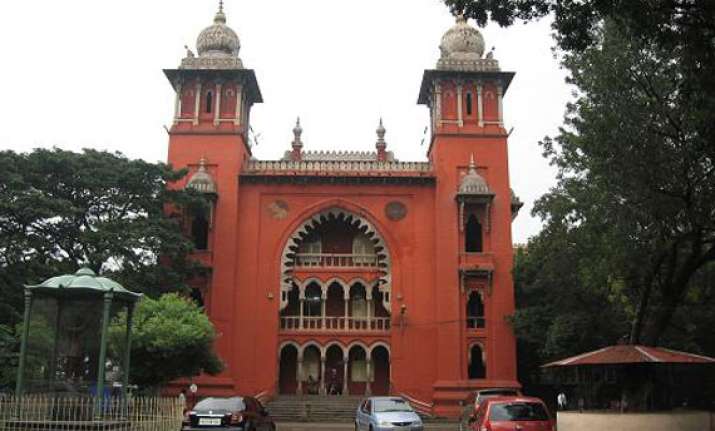 Chennai:  The Madras High Court has made it clear that Tamil Nadu State Marketing Corporation bars should not function under thatched roof and they should have screens and curtains so that consumers will not be seen from outside.
The First Bench, comprising Acting Chief Justice Satish K.Agnihotri and Justice M.M.Sundresh, which issued a direction to this effect on a PIL filed by Advocate K.Balu, however, said there was no violation in the issue of licence to shop number 450 at Anna Nagar.
In his PIL, Advocate K.Balu alleged that the shop was creating a nuisance to the residents.
He also alleged that the TASMAC shop-bar was functioning in a Thatched shed which is against Tamil Nadu Retail Vending (in shops and bars) 2009 Act and sought a direction for removal of the shop. 
Countering the submissions, the TASMAC management said the Bar and shop in question was functioning in a commercial building.
The First Bench, which disposed of the PIL, directed the District Manager of TASMAC(Central) area to inspect the retail vending shops and bars near Chintamani of New Avadi Road, Anna Nagar and ascertain if it complied with the mandatory requirements.
'The rule 10(3) of the Tamil Nadu Retail Vending of Liquor (in shops and bars) makes it mandatory that every bar shall be housed in Pucca building and no part of the bar shop should be thatched...
It also mandates that the bar should be sufficiently screened so that the consumption of liquor is not visible to Public,' the bench said.
The bench then directed the TASMAC District Manager to inspect the shop and bar in question and if it did not satisfy the rule, to close it immediately.