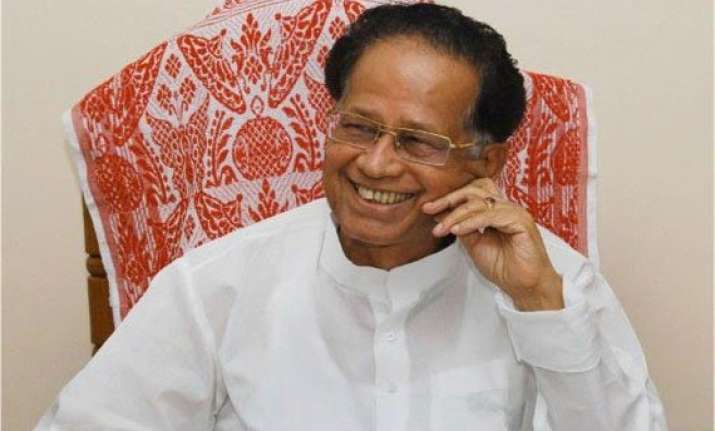 Guwahati: Assam Chief Minister Tarun Gogoi today dared the Opposition AGP and BJP as well as KMSS leader Akhil Gogoi to furnish proofs about his alleged involvement in the chit-fund scam in the state.
In a statement here today, the Chief Minister said that the AGP and BJP must come out in the open with evidence of his alleged involvement in the chit-fund scam.
"When the CBI had moved for charge sheeting the then Chief Minister Prafulla Kumar Mahanta (AGP) in the multi-crore LoC (Letter of Credit) scam, the agency was denied permission.
Why did the AGP and BJP leaders then maintain a stoic silence on the issue?," Gogoi asked.
The Chief Minister also dared the state BJP leaders to come out with proof about his involvement in the chit-fund scam. "The BJP is at the helm of affairs at the Centre. If they have any substantial evidence against me, why don't they come out in the open," he added.
Gogoi also dared Krishak Mukti Sangram Samiti (KMSS) leader and RTI activist Akhil Gogoi to come out with evidence of Gogoi having taken 'commission' from chit-fund companies.
"If the KMSS leader has concrete evidence that I have taken commission from chit-fund companies, let him submit the evidence or else he should tender unconditional apology publicly. Otherwise, he will be served legal notice," he said.
The Chief Minister further said it is his government that had handed over chit-funds cases, including that of Saradha, to the CBI much before the Supreme Court asked the investigating agency to probe into the scam.
The Home and Political Department had handed over 15 chit-fund cases to the CBI vide letter No.PLA(V)151/2012/186 on May 6 last year, while the apex court entrusted the cases to the central investigating agency on May 9 this year, Gogoi added.