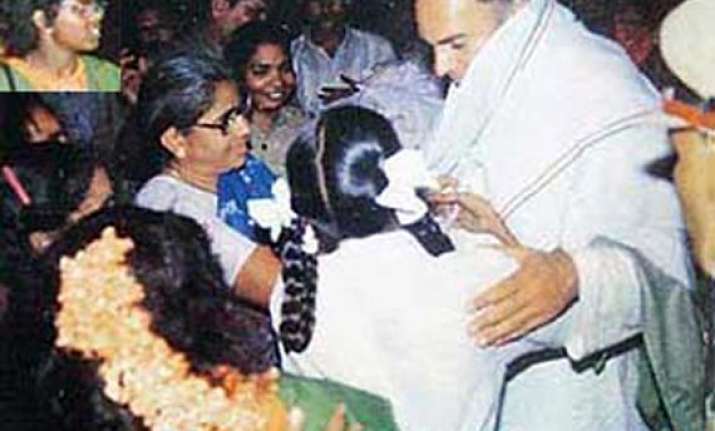 New Delhi :  The centre Thursday told the Supreme Court that the Tamil Nadu government's decision to grant remission of sentence to the convicts in the Rajiv Gandhi assassination case was selective and in derogation of the rights of the victims.
The centre told the apex court bench of Chief Justice P. Sathasivam, Justice Ranjan Gogoi and Justice N.V. Ramana that "the decision of the state of Tamil Nadu to grant remission selectively is, apart from being excess of jurisdiction, also violative of Article 14 of the Constitution".
It said the decision fails to take into account that "as many as 18 innocent lives were lost and over 200 people were injured as a result of the human bomb".
The centre said the action of the state was in "derogation and breach of Article 21, rights of the family and victims".
Terming the decision as "hasty and malafide", it told the apex court that it was seeking to intervene against the unauthorised act of the state government.
The Tamil Nadu government said it had sought the views of the centre on its decision to release the seven convicts in the Rajiv Gandhi assassination case and the proposal could not be challenged before the court.
Senior counsel Mukul Rohtagi, appearing for the state, told the apex court: "You can't challenge a letter expressing a view."
The state, in its response to the centre's Feb 20 plea to the Supreme Court challenging Tamil Nadu's decision, reiterated its power to grant remission to the seven convicts and said the centre had no fundamental right to challenge its decision.
The apex court Feb 27 blocked the release of four convicts and said it will lay down the procedure for states to follow for granting remission to prisoners undergoing life term on the commutation of their death sentences.