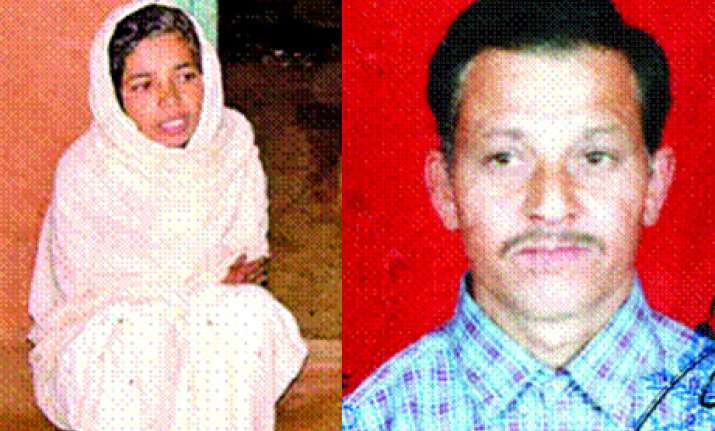 New Delhi, Feb 10:  Kumbh Kela Banjade, the widow of 55-year-old Hemraj , who was murdered along with Aarushi Talwar  at a Noida flat  in May, 2008,  has alleged that the Talwars  got her husband killed and her family is shattered.  
Hemraj became national news on May 16, 2008, when Aarushi  was found murdered.  Hemraj was declared prime accused in the murder of Aarushi Talwar till his body was recovered from the roof of Talwar residence on May 17, 2008.Hemraj's family lives in Arghakhanchi village in Nepal.Says  Hemraj's wife:  "Yam Prasad was a faithful servant to them. They killed him to hide the truth and now they are pretending as if they know nothing."
"When my husband was declared a criminal everybody was interested to know his whereabouts. When his body was found lying on the roof, no body bothered to find out who killed him so mercilessly. Everybody in India is interested in getting justice for Aarushi, what about justice for my husband?"   
"Though the court has directed the CBI to investigate the case with Talwars as the prime accused, we feel we have been denied justice. The couple (Talwars) ruined our life, my husband was the only bread winner for our family and we have been suffering since his murder."  
"My son Pranjal is now 14 years old and we are not able to send him to school. He was suffering from multiple diseases when his father was killed. We admitted him to a hospital in Varanasi in India and my brother-in-law paid all medical bills.
"My mother-in-law Krishna Kala Banjade is suffering from acute tuberculosis and a huge chunk of our income goes in paying the medical bills. The Talwars haven't given us any compensation so far.""We are devastated by the death of my husband. I will not send Pranjal to India for any job ever," Hemraj's wife said.