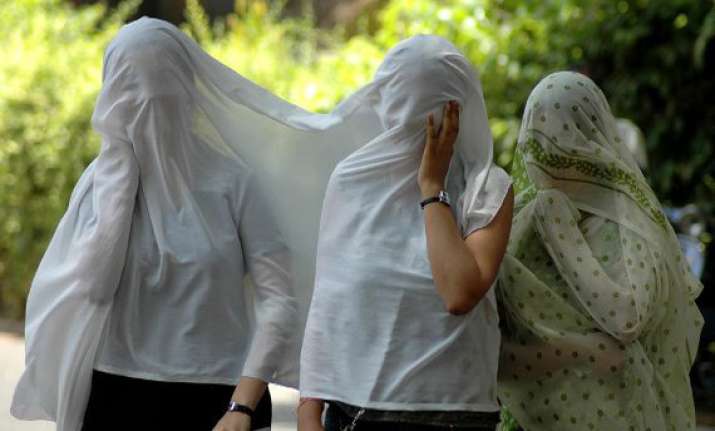 Bhubaneswar: Normal life in Odisha's coal belt of Talcher was severely affected today with mercury level touching 45.5 degree celsius even as the death toll in the sunstroke climbed to six, official sources said.  The death toll in the sunstroke increased to six with three fresh reports being confirmed.
"Deaths due to sun-stroke has been confirmed by the district collectors of Balangir, Jajpur and Khurda district," an official at the Special Relief Commissioner's (SRC) office said.
Similarly, the number of alleged sunstroke deaths also increased to 34. "The district collectors are in the process of verifying the reports," said deputy SRC Pravat Ranjan Mohapatra. Of the six person who died due to sunstroke, two were from Mayurbhanj district and one each from Cuttack, Balangir, Jajpur and Khurda districts, he said.  Meanwhile, the local MeT office forecast no respite from heat for the next one day.
Besides industrial belt of Talcher, Angul and Jharsugida, as many as 14 places in the state registered temperature above 40 deg C.
While Bhubaneswar and Chandbali recorded 41.2 deg C each, mercury touched 43.1 deg C in Angul, 41.5 deg C in Baripada, 42.5 deg C in Jharsuguda, Keonjhargarh and Sambalpur, 41.5 deg C in Sundargarh, 42 deg C in Hirakud, 41 deg C in Bhawanipatna, 41.6 deg C in Phulbani, 42 deg C in Titlagarh, 40 deg C in Malkangiri and 43.5 deg C in Sonepur.
The local MeT office in its bulletin said the heat wave would continue across the state for the next one day and also forecast reduction in temperature, rain or thundershowers in some parts of Odisha.