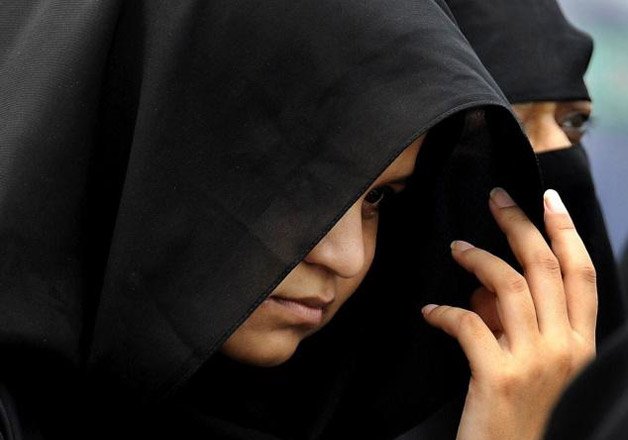 New Delhi: All India Muslim Personal Law Board (AIMPLB) has strongly disapproved the Supreme Court's observation in which it called for examining the Islamic law to do away with discriminations against Muslim women.
Speaking to India TV, senior member and spokesperson of the board, Mohammed Abdul Rahul Qureshi said, "The Supreme Court order is legally not appropriate because the Muslim law is an integral part of the religion. The right to freedom of religion is a fundamental right guaranteed under Article 25 of the Constitution."
The top court has recently decided to constitute a Constitution Bench to review the Muslim Women (Protection of Rights on Divorce) Act, 1986 that was passed during the Rajiv Gandhi government. The court had also observed that while the Hindu family laws were modified in the 50s, Muslim personal law remained mostly unchanged.
To a question on the right of a woman after talaq, he said that a woman is free to do second marriage once the iddat (period of waiting) is over.
"It is necessary to understand the concept of talaq. After talaq, a woman is free to marry another man. After talaq, second marriage for a woman is permissible. Talaq doesn't mean that she can't marry again or be locked in a room," Qureshi said, adding that 'it seems there is a misconception in the mind of our judges and others'.
On controversial triple talaq system, he said, "It will not make any difference whether you practice triple talaq or single talaq. After the waiting period of single talaq or triple talaq, your wife is free. What is the difference? Where is the difference? There is no difference at all."
"In fact, in the triple talaq practice, if a man feels he has taken this extreme step mistakenly, he can take back his wife during the iddat (period of waiting)," he added quickly.
When asked why women's right to initiate divorce is very limited compared with that of men, Qureshi said, "If a woman wants to initiate divorce, she can approach to the Khula but talaq is only given by the man. The woman has to justify why she wants talaq. Since there are no Islamic courts, imams can be contacted for this."
"Everything in Islam is governed by family and family is an institution. Each institution is headed by only one person. So it is obvious that that head of family will have some liberty," he replied when pointed out that don't you think there is a discrimination in the process.
He also said that the talaq delivered through social media like Facebook, WhatsApp, SMS, email or phone calls are valid.
"A man has authority to divorce his wife. Only thing is required that two should recognise each other," Qureshi said.
It should be noted that cases of oral talaq being delivered through social media platforms and chatting apps like Skype, Whatsapp and email services have increased in recent time.
India has separate personal laws for each religion that govern marriage, succession, adoption and maintenance.