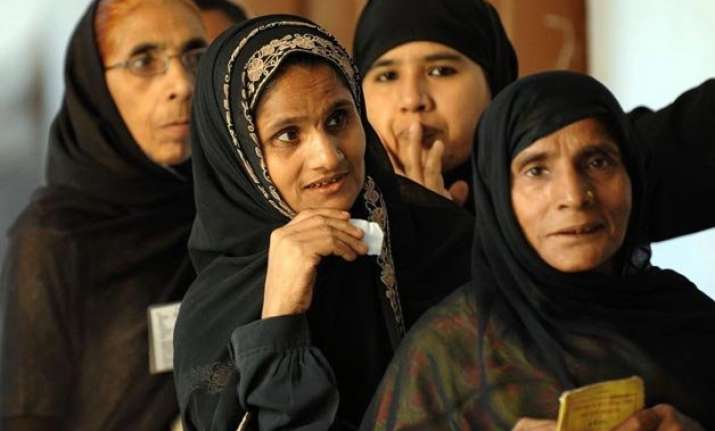 New Delhi: The Supreme Court has decided to constitute a bench to examine Islamic personal law to do away with provisions biased against Muslim women.
The court said the Muslim Women (Protection of Rights on Divorce) Act, 1986 that was passed during the Rajiv Gandhi government needed to be examined by a Constitution Bench, Hindustan Times reported.
A bench of justices AR Dave and AK Goel requested Chief Justice of India HL Dattu to form a bench to look into the matter to prohibit discrimination on the basis of sex.
"There is no safeguard against arbitrary divorce and second marriage by her (a Muslim woman's) husband during currency of the first marriage, resulting in a denial of dignity and security to her," the bench was quoted as saying in the report.
"Laws dealing with marriage and succession are not part of religion. Law has to change with time," the bench observed.
The apex court also issued notices to the attorney general and the National Legal Services Authority asking them to respond by November 23.
The top court said that women are discriminated against in succession and inheritance of property. Also, two female witnesses equal one male witness in a Muslim marriage.
In a recent survey conducted by NGO Bharatiya Muslim Mahila Andolan (BMMA), 92 per cent Muslim women in India favoured that practice of oral, unilateral and triple talaq should be banned.
"The practice of polygamy is injurious to public morals and can be superseded by the State just as practice of sati," the bench said, quoting from a 2003 verdict.
India has separate personal laws for each religion that govern marriage, succession, adoption and maintenance.
While the Hindu family laws were modified in the 50s, Muslim personal law remained mostly unchanged.
The Supreme Court's order comes days after it asked the Centre to decide on a uniform civil code to end confusion over personal community laws.