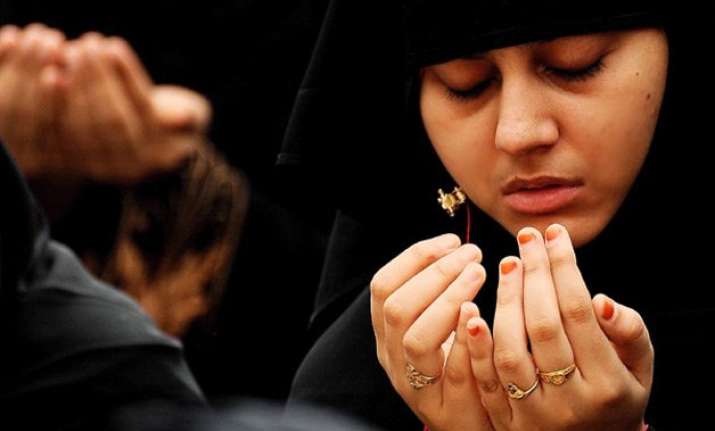 New Delhi: 92 per cent Muslim women in India want that practice of oral, unilateral and triple talaq should be banned.
A study conducted by NGO Bharatiya Muslim Mahila Andolan (BMMA) in 10 states found that majority of the women were economically and socially disadvantaged and also poorly educated.
It also claimed that over half had been married before the age of 18. Of those, 53 per cent faced domestic violence in their lives.
It also stated that oral, unilateral and triple talaq delivered through Skype, text messages, email and Whatsapp have become an increasing cause of worry for women.
Author of the study Zakia Soman said that in 2014, of the 235 cases that came to women Sharia adalats run by the NGO, 80 per cent were of oral talaq, Times of India reported.
Also, 91 per cent women respondents opposed a second marriage by their husbands.
About 73 per cent women surveyed were from families that earned less than Rs 50,000 annually and 55% were married before they reached 18.
82 % respondents had no property in their name and 78 % were homemakers.
Nearly 4,710 women were interviewed during the study conducted between July and December 2013.