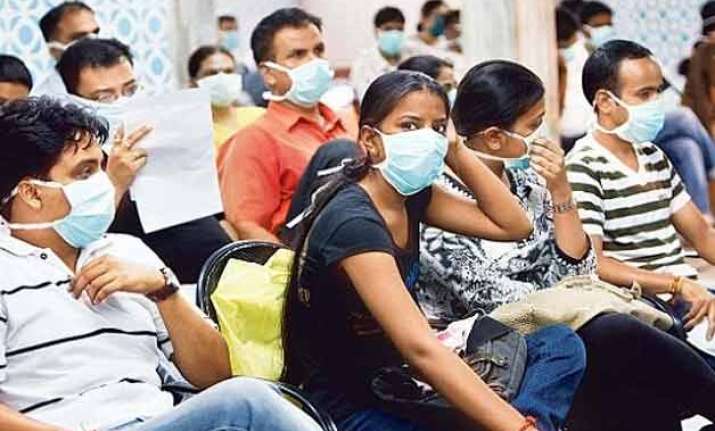 New Delhi: There are only three laboratories in government-run hospitals in capital where authorities carry out swine flu test for free of cost. These are: National Center for Disease Control, AIIMS and VP Patel Chest.
In total, there are 10 centres in the city where tests are conducted. This includes three government-run centres and seven private laboratories.
The Delhi government on Thursday directed the Maulana Azad Medical College Hospital and the University College of Medical Sciences Hospital to also conduct swine flu tests. Now, the number of government hospitals carrying tests free of cost has gone up to five. However, these tests couldn't start as these centres failed to meet the required criteria to conduct tests.
This has made patients to overtly depend on private laboratories in Delhi, which charge nearly Rs 4500.
With 136 fresh swine flu cases being reported from Delhi on Thursday, the cumulative figure in the national Capital this year reached a record high of 1,917.
In AIIMS, there are limited facilities to treat swine flu patients. So far, the hospital has managed to provide treatment to only 23 patients which include 18 residents of the national capital.
On daily basis, only 10-12 samples are being tested in AIIMS. In last one week, 75 samples were tested here.
Records show that, in Delhi, daily 600 to 800 samples are getting tested at several places.
According to AIIMS, they have started receiving samples from Safdarjung Hospital and Madan Mohan Malaviya Hospital.
At VP Patel Chest, only 22-25 samples are tested but health directorate claimed that 200 samples are tested here daily.