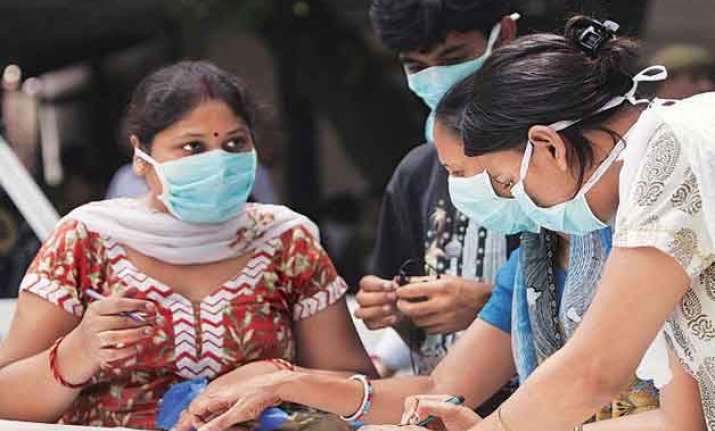 Kolkata: The West Bengal government on Tuesday decided to open more swine flu testing centres at the city's School of Tropical Medicine and the North Bengal Medical College and Hospital in Darjeeling district.
The decision was taken at a high level meeting presided over by Chief Minister Mamata Banerjee in the state secretariat "Nabanna" of neighbouring Howrah town.
The meeting, held a day after the state government show caused four private hospitals for discharging swine flu patients without treatment, noted that all hospitals - private facilities included - have been made aware of the protocols in line with WHO guidelines for treating the disease.
"More testing centres will be opened in the North Bengal Medical College and the School of Tropical Medicine," a press statement said.
So far, swine flu has claimed five lives this month, while the total number of people afflicted with the H1N1 virus has shot up to 80.
The meeting also took note of the status of vector-borne diseases like malaria, dengue and Japanese encephalitis.
Since pigs are the amplifying host for the virus causing Japanese encephalitis, it wasA decided that a drive would be organised to remove pigs from the city areas of Kolkata, Howrah and Salt lake and other municipal areas," the statement said.
Over 200 people had perished due to Japanese encephalitis in the northern West Bengal districts last year.