Follow us on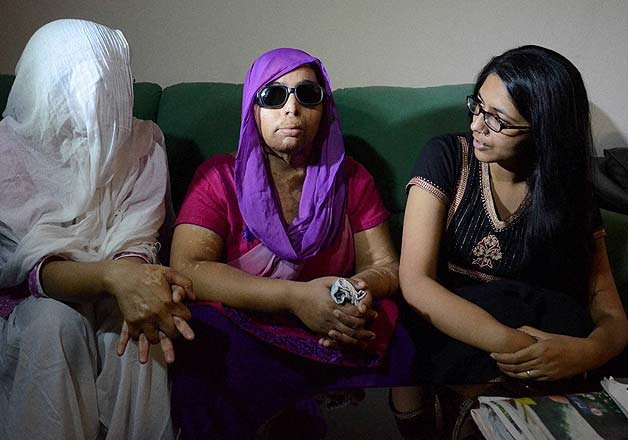 New Delhi:  Even as the file related to her appointment as DCW chief was rejected by Lt Governor Najeeb Jung today, Swati Maliwal went to meet acid attack victims in south Delhi and assured them of support in their pursuit for justice.
Maliwal met four acid attack victims and said once she resumes charge, the Commission will get their cases reopened.  "The four acid attack cases are at least five years old and the culprits are still roaming free. Once I resume charge, DCW will get their cases reopened. I have also sought time with Health Minister Satyendra Jain next week to discuss the issue of free treatment to the acid attack victims," she told PTI.
"The stories of the victims I met today were shocking. The harassment they have been facing since then is horrendous.  Delhi Government had decided to give governtment jobs to acid attack victims. I will raise the issue with Deputy Chief Minister Manish Sisodia that the process be started," she added.
On Tuesday, Jung had declared Maliwal's appointment null and void, saying it did not have legal sanctity and was in violation of constitutional provisions.
Following the row, Delhi Government had yesterday sent the files regarding her appointment to the LG.  Jung today refused to sign the file claiming it was not properly processed.
Maliwal, however, maintained that she would go to office only when she gets a communication from government but will continue with her activities.
"I am waiting for any communication from the government. I will not go to office until this gets resolved. However, I will continue working in the field," she said.  Maliwal, had yesterday claimed that her office was locked on the orders of LG and her nameplate removed, a charge denied by the LG office.
Later, her office also clarified that no such directive was recieved from LG office and it was locked out of routine practice and nameplates removed to rectify spelling mistakes.