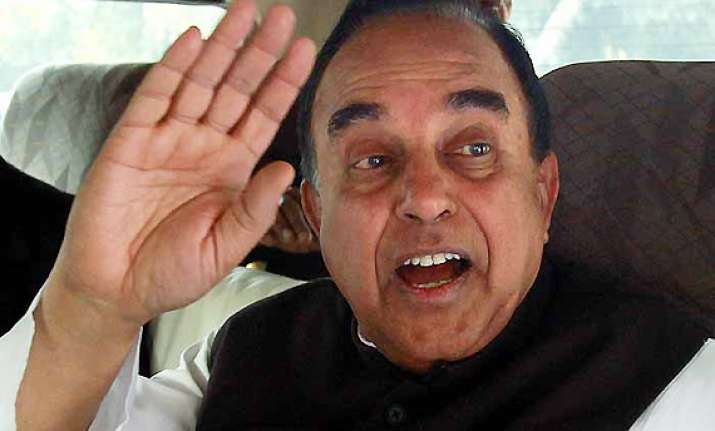 New Delhi, Jun 27: After Pakistan's on Singh's release, Janata Party chief Subramanian Swamy today demanded that India break diplomatic ties with the neighbouring country.
Swamy said the entire incident of mixing up of names of Sarabjit Singh and Surjit Singh is "clearly pre-mediated, malafide and intended" to play with the sentiments of the people of India.
"Diplomatic relations are meant for preventing such miscommunications if genuine. But in this case the Pakistan Government has no excuse to explain the extraordinary delay in correcting that it is Surjeet Singh and not Sarabjit Singh, who is being released," he said in a statement.  
Reports had emerged yesterday that Pakistan was to free Sarabjit Singh, but the Presidential spokesman in Islamabad last night clarified that authorities were working on the release of Surjeet Singh and not Sarabjit Singh.  
Swamy alleged that Pakistan has been "playing fool" with the United States as well.
"The US can well afford to ignore these pranks of the Pakistan Government since they in the bargain have the required access to Pakistan to decimate Al-Qaida," he said.