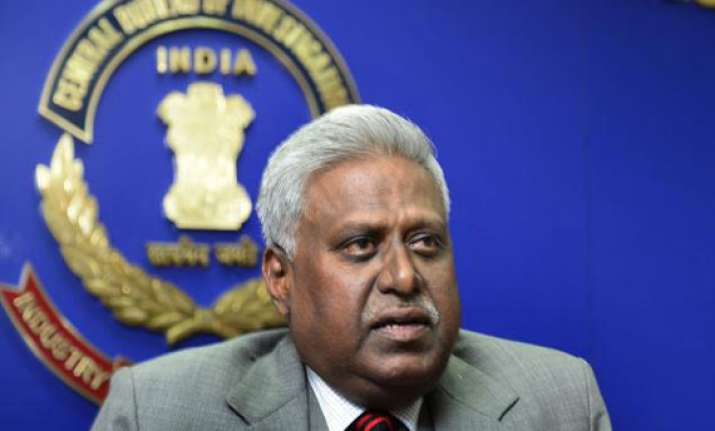 New Delhi: CBI Director Ranjit Sinha has written a letter to CBDT Chairman R K Tewari asking him to hand over evidence, if any, against any former CBI officials who are alleged to have links with meat exporter Moin Akhtar Qureshi who is being probed for suspected tax evasion.  
With Prime Minister-designate Narendra Modi promising action in this case during the course of his Lok Sabha campaign, the Income Tax(IT) department has prepared a detailed report which will be submitted when the new Government takes over, official sources said.  
A Doon school alumnus, 57-year-old Qureshi has been under IT department lens for several months now for alleged tax evasion as the tax sleuths claimed that the turnover of his companies was 'under-reported'.
The IT department claimed to have 500 hours of telephonic transcripts of Qureshi even as reports surfaced about alleged links of a former CBI Director A P Singh with the meat exporter.
The tax sleuths had roped in Enforcement Directorate as well to probe alleged money laundering in the case by Qureshi, who had to resign as president of its old boys' society of Doon school recently after the controversy broke out.  
When contacted, Singh, who is at present a member of UPSC, said, "Qureshi is a personal friend. He is neither a wanted fugitive nor an accused. His tax evasion allegations can be better answered by him."