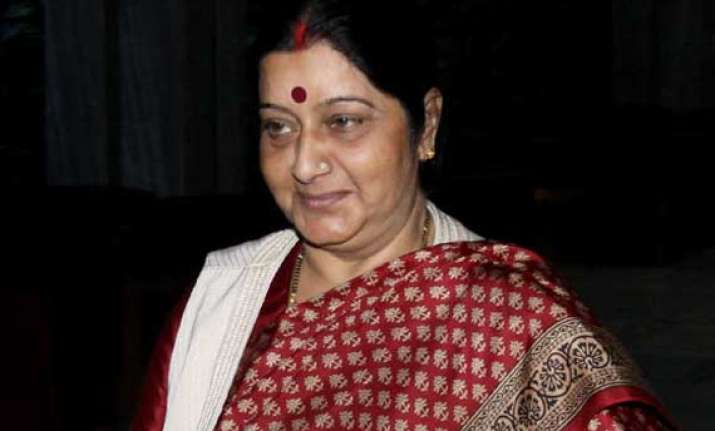 New Delhi: External Affairs Minister Sushma Swaraj today arrived here after her three-day visit to strategically-important Vietnam where she met with the country's top leadership and vowed to deepen bilateral ties.
The visit saw discussions on cooperation in the oil sector where India is assessing whether to explore in five new blocks that have been offered by Vietnam.
While India has decided to ramp up its engagement with Vietnam in the oil sector and deepen defence ties, Hanoi wants Delhi to do more especially in maintaining freedom of navigation, maritime safety and security in the disputed South China Sea.
During her visit, Swaraj also chaired a brainstorming session with 15 Indian Heads of Missions in Southeast Asia and East Asia in Hanoi to chart out the foreign policy initiatives to be undertaken in the strategically vital region by the new Indian government.
Swaraj's trip took place just days ahead of President Pranab Mukherjee's state visit to Vietnam.  Indian diplomats were tight-lipped about the kind of agreements that would be signed during Mukherjee's visit in the middle of next month.